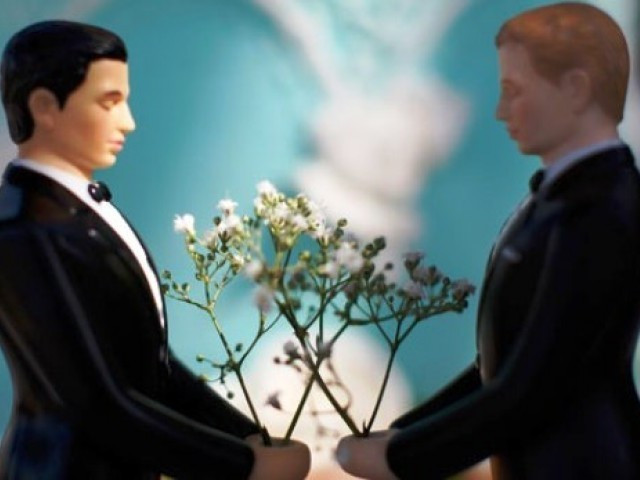 Homosexuality in the United Kingdom would appear to be much less commonplace than is commonly believed after an official survey found only 1.5 per cent of men identified themselves as gay, with even small numbers of people describing themselves as lesbian or bisexual.
According to the survey by the Office for National Statistics only 0.7 per cent of women claim to be lesbian, while 0.4 per cent of people identify as bisexual.
The figures cast serious doubt on the widely held belief that approximately ten per cent of people are homosexual. That figure is believed to have originated decades ago through the work of the controversial American professor Alfred Kinsey.
Interestingly the ONS survey suggested that homosexuality is more common among younger people, with 2.7 per cent of 16 to 25 year olds identifying as lesbian, gay or bisexual, compared with only 0.4 per cent of over 65 year olds.
Although the figures show that very few people identify is gay, lesbian or bisexual, they do also show a very minor increase in the percentage of people identifying as homosexual in the last three years.
In 2009/10 94.2 per cent of people identified as heterosexual, while 0.9 per cent identified as homosexual. By contrast in 2011/2012 the percentage of heterosexuals had fallen to 93.9 per cent, while that of homosexuals rose to 1.1 per cent.
Whether the study, which spoke to around 350,000 people, will have any bearing on proposals to introduce gay marriages in law remains to be seen.
Opponents of such a move will likely point to the fact that the number of homosexuals living in Britain is so tiny (less than 800,000 people if the figures are accurate) that changing the definition of marriage is unwarranted.
Those in favour of a change however will take little they can use from the new figures. Ben Sumerskill, head of gay rights organisation Stonewall has already cast doubt on the reliability of the survey saying the "People are not answering truthfully", according to the Mail Online.
He added, "We reckon six per cent, the figure the Treasury has used for some time, is a sensible estimate."
Despite the apparent concerns of gay rights campaigners that the figures could be used to undermine support for gay marriage it seems unlikely that they will in fact do so.
The leadership of both parties of the Coalition government is in favour of gay marriage and the Opposition Labour Party has added its support, with party leader Ed Miliband even saying churches should be allowed to hold gay weddings, something that will not be permitted under the Coalition's plans.
In addition with the 2015 election expected to be very tight battle all parties may be desperate to get a share of the "pink-vote" even if the size of that vote only stands at 800,000.
In other signs that the parties are trying to woo minority interests David Cameron hinted yesterday at an EU referendum after the 2015 election and even the Labour Party has been heard flirting with the idea earlier in the year.
Such maneuverings are a sign that all political parties want to poach voters from UKIP, which demands a referendum on EU membership, despite the fact that UKIP only gained a small but significant 900,000 votes at the last general election.