8,000 drug convictions to be dismissed after lab expert Sonja Farak consumes the evidence
The Massachusetts state chemist was charged with stealing from the Amherst drug lab to feed her addiction.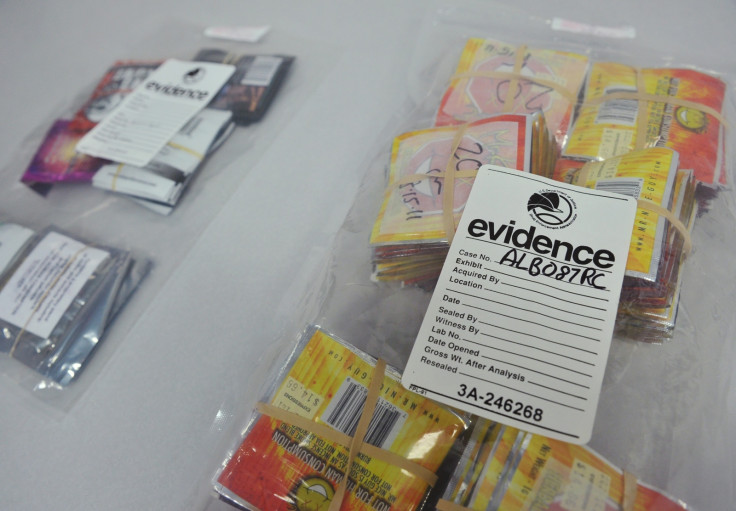 The Massachusetts attorney general has decided to throw out close to 8,000 criminal cases involving drugs after it was discovered that the evidence had been misused. Sonja Farak, a lab chemist with the Amherst drug lab, confessed to using the evidence which was entrusted to her for testing.
The Washington Post reported that for eight years, Farak cooked and consumed the drugs seized by the police and was finally arrested in 2013.
At the time of her trial, assistant attorneys general, Anne Kaczmarek and Kris Foster withheld information regarding the duration of her abuse of state evidence. They previously claimed that she had committed the crimes over a six-month period but on Thursday (28 December), district attorneys confirmed that it lasted over eight years.
The two lawyers have been accused of not providing prosecutors and defense attorneys with details revealed by Farak, according to which, the chemist had been undergoing drug treatment for years. A Springfield judge ruled in June that the prosecutors committed a "fraud upon the court".
For the reason, around 8,000 cases are expected to be affected and while prosecutors plan to uphold some convictions through retesting, the American Civil Liberties Union and public defender agency, the Committee for Public Counsel Services (CPCS), have called for an outright dismissal of all cases tainted by Farak.
"There can be zero tolerance for a war on drugs that is fought by committing fraud on a court of justice," said Randy Gioia, deputy chief counsel for CPCS, in a statement made available to the Boston Globe.
This is not the first time Massachusetts has been plagued with a scandal of the kind. Chemist Annie Dookhan was found responsible for the dismissal of more than 21,500 drug convictions, earlier this year.
Dookhan, who worked with Hinton drug lab in Boston for eight years till 2012, confessed to falsifying, contaminating and failing to conduct tests on evidence.