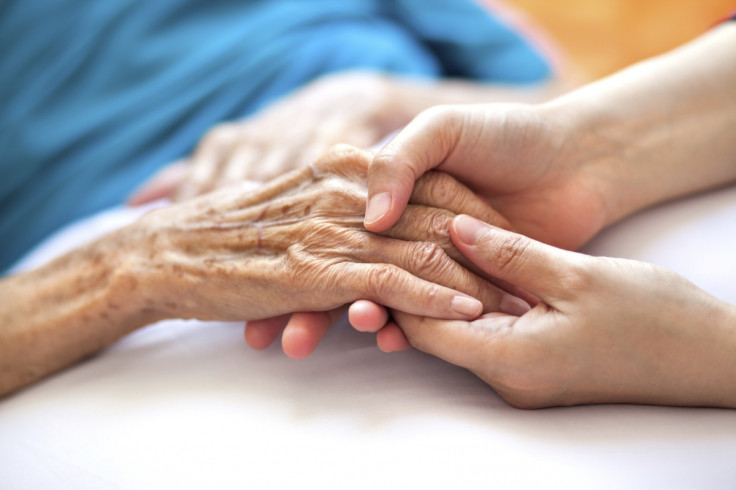 An 89-year-old great-grandmother with Alzheimer's was pushed onto her bed and raped in her own home, while another man watched and laughed, it has been reported.
The woman, who lives in the Rossmore area of Poole, Dorset, was targeted after 10pm on Saturday (30 December) when she was alone in her home.
The vulnerable victim said one young man pushed her in the chest onto her bed and sexually assaulted her, as another man watched and laughed.
The victim then called her daughter the next day and told her of the disgusting assault that took place.
Her daughter contacted Dorset Police to report the sexual assault and an investigation was launched. The pensionerwas seen by a doctor and underwent physical examinations.
Members of the victim's family spoke to the Bournemouth Daily Echo about the "sickening" assault saying that it was "impossible to describe how angry and upset" they were.
"In a way that makes it even more shocking" said a family member. "They have gone there deliberately to rape her which is absolutely sickening.
"If they've done it once they could do it again and we want to warn people to be careful. It is impossible to describe how angry and upset we are about what has happened."
The family said there was no signs of a break-in at her home and nothing was stolen during the attack.
A spokesman for Dorset Police said the victim did not recognise the two men and there was no indication of how they got into the property.
No arrests have been made and Detective Constable Jon Sainsbury, of Bournemouth CID, has launched an appeal to help find the perpetrators.
"We appreciate this must have been a very distressing incident for the victim and specially-trained officers are continuing to support her," he said.
The victim's family said they will now concentrate on finding her somewhere safe to live and helping her to get over the ordeal.
Anyone with information is asked to contact Dorset Police at www.dorset.police.uk, via email 101@dorset.pnn.police.uk or by calling 101, quoting occurrence number 55170201104. Alternatively contact Crimestoppers anonymously on 0800 555111 or via www.crimestoppers-uk.org