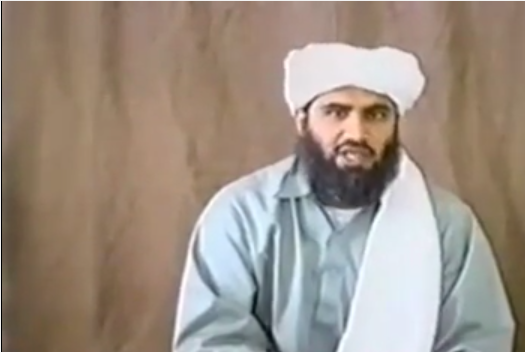 Hours after the World Trade Centre towers were brought down, former Kuwaiti Imam, Sulaiman Abu Ghait, who married Osama bin Laden's daughter, drove three hours to a cave in remote mountains in Afghanistan to visit the al-Qaida leader waiting for him, the New York Times reports.
Abu Ghaith, who is now facing trial, is the highest ranking al-Qaida operative ever to be tried in the US. He was arrested from Jordan and flown to the US about a year ago to face trial in connection with the 9/11 attack.
The CIA had first tracked Abu Ghaith to a luxury hotel in Ankara, from where he was hoping to travel to another country, but was arrested in transit, according to CBS News.
Abu Ghaith reportedly gave an unparalleled account of his meeting with bin Laden just hours after the attack on the twin towers at his trial in the US District Court in Manhattan.
"He said, 'Come in, sit down.' He said, 'Did you learn about what happened ... the attacks on the United States?'", the defendant remembered bin Laden asking him.
"We are the ones who did it," Abu Ghaith's father-in-law told him.
The defendant further testified that bin Laden wanted his opinion on what was in store for the Taliban, to which Abu Ghaith simply replied that he could not really tell because he was not a military analyst.
On being questioned again by Laden, he said: "America - if it was proven that you were the one who did this - will not settle until it accomplishes two things: to kill you and topple the state of Taliban."
"He said, 'You are being too pessimistic.'"
Abu Ghaith was in Afghanistan in 2001, where he imparted religious instructions to al-Qaida troops. He said bin Laden asked him to deliver the sermons to the militants because they were having a "hard life".
The al-Qaida chief then said: "I need you to change that," and give them a "merciful heart", Abu Gaith told the court.
To this, Michael Ferrara, a prosecutor, questioned the man: "You're telling this jury that bin Laden asked you to speak at those training camps where men were armed and learning how to use guns because he wanted you to talk about mercy?"
"Yes," he replied.
Abu Ghaith had served as a top spokesman for bin Laden in the weeks following the 9/11 attack.
He said bin Laden had invited him to "deliver a message to the world."
Abu Ghaith had then said that he was "new in this field".
But bin Laden persisted, saying: "I am going to give you some points and you build around them that speech."
In videotaped speeches, Abu Ghaith is mostly seen sitting besides bin Laden. In one of his speeches recorded on 12 September 2001, he had said that more attacks such as 9/11 were planned.
This trial is seen as a rare opportunity by the federal authorities to get a broader picture of the slain al-Qaida chief's life, and to cross-check the information gathered during earlier investigations.