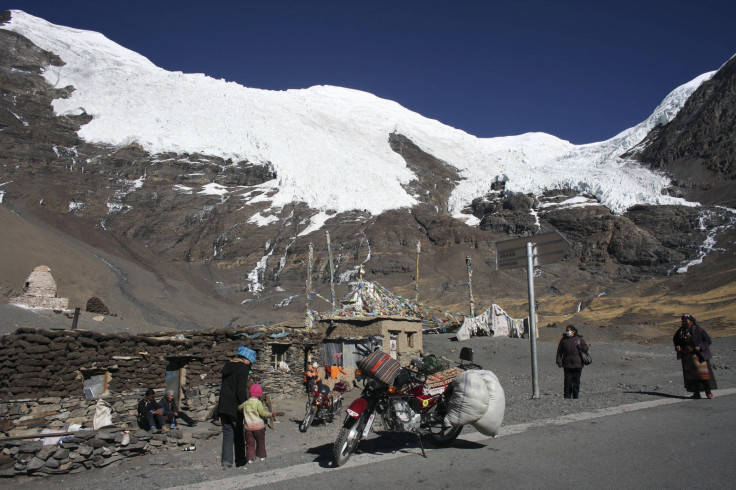 At least nine people who were buried by an avalanche in Tibet's far west were confirmed dead on Monday (18 July). In addition to the human loss, 350 sheep and 110 yaks were buried when the snow shifted up to eight metres on to grazing land on Sunday (17 July).
According to the authorities, the deceased herders belonged to Dungru village in Ngari region – about 1,000 km (620 miles) from the Himalayan region's capital of Lhasa. Rutog country, where the avalanche hit, is in the northwest of Tibet, with an average elevation of 4,500 metres (15,000 ft). The region is reported to be filled with farms and pastures.
China's official news agency Xinhua said cracks have appeared in the surrounding glaciers since Sunday's incident, sparking fears of further such disasters in the region. The local authorities are believed to have evacuated two households as a precautionary measure.
The avalanche is being blamed on rising global temperatures, leading to swift melting of the glaciers. The region is also the source of many major rivers in Asia, stretching from China and Myanmar to Vietnam.
China is already grappling with some extreme weather conditions with floods and landslides. Typhoon Nepartak in east China's Fujian province has already claimed at least 83 lives since last week, while 19 others are still reported to be missing. The death toll in recent rains and floods in China has passed 300. The typhoon also affected nearly 200,000 people, with about 10,000 houses collapsing.