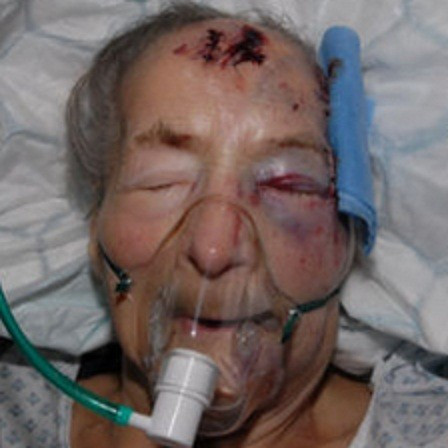 Emma Winnall the 93-year-old woman who was beaten in the bed of her home in Birmingham - has died in hospital from her injuries.
Winnall suffered a fractured skull, broken arm and wrist and a partially severed finger when she was attacked at her home between 9pm on 30 April and 9am on 1 May.
The attack left the grandmother-of-seven in intensive care but she died in the early hours of 29 May.
Two people have been arrested - a 56-year-old woman and a 28-year-old man - but have since been released on bail. West Midlands police are now treating the investigation as a murder.
Head of Major Crime, Superintendent Richard Baker said: "This is desperately sad news...our condolences go out to Emma's family and friends.
"Clearly, this has now become a murder inquiry. But given the extent of Emma's injuries, combined with her age and vulnerability, this investigation has always been treated with the same level of seriousness as a murder investigation.
"This was a shocking attack on a defenceless, elderly woman as she slept in her own bed. No-one capable of carrying out such a despicable attack deserves protecting - I'm asking people to look into their consciences and if they have any suspicions about who may be responsible to contact police."
A £5,000 reward has been offered by the Crimestoppers charity for information which leads to a conviction.