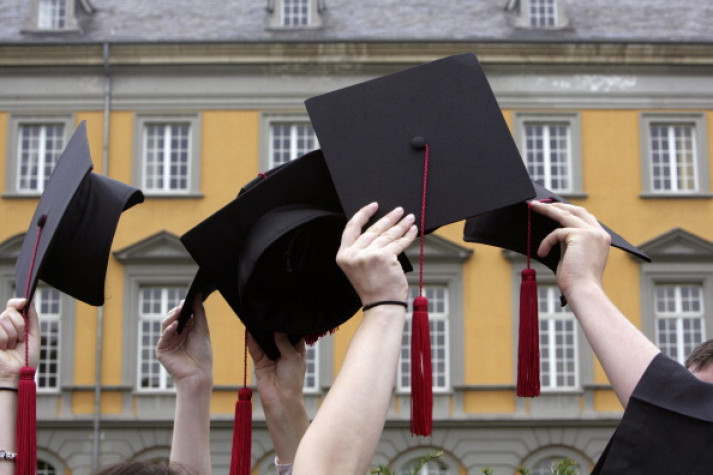 A 97-year-old woman who dropped out of school when 17 to help her family has received an honorary diploma from a high school in the US state of Michigan. Margaret Thome Bekema fulfilled what had become her goal over the past eight decades.
Bekema should have graduated in 1936. However, she had to leave school to take care of her three younger siblings after her mother, Katherine was ill with cancer. She was required to cook and clean for her mother and her siblings. Bekema took care of her mother until her death.
"I had to quit school to take over the family," Bekema was quoted as saying by MLive. "It was hard, you have no idea how hard that was. I loved high school and I had lots of friends." She is said to have earned A and B grades in school.
Bekema was full of happy tears when her long-awaited diploma was presented to her by Greg Deja, principal of Catholic Central High School in Grandh Rapids, in a ceremony on Thursday (29 October). "I thank you from the bottom of my heart," she said.
"Her life has been one of sacrifice and service," Deja said. "It has been so encouraging and inspiring for our community because her choices represent all the core values that we teach our students."
The honorary diploma was awarded to Bekema after Sister Maureen Geary, a daughter of her cousin Marian, got in touch with the school. Bekema is now part of Catholic Central High School's alumni association called "The Pride".
Gerri Smith, one of Bekema's two children, said her mother regretted not graduating with her class. Bekema's husband Ted was in the military while she worked for an office of a government agency during WWII. She also worked at a preschool at Grace Episcopal Church for 17 years.
While Bekema's husband is no more, she said they had a "good life". Bekema has four grandchildren and one great grandson.