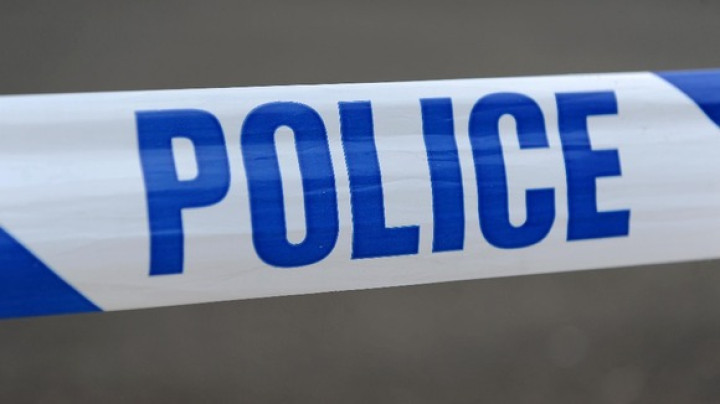 A male driver has been chased down and stabbed near a Manchester slip road after he crashed into the kerb.
The 23-year-old was driving a Vauxhall Astra at speed when he crashed into a kerb at Chorlton Road, near the A56 at 2.55pm.
He then fled his car and ran to a grassy area but was chased down and stabbed twice in the leg at the junction of Chester Road and Chorlton Road.
The driver has been taken to hospital where he is being treated for non-serious injuries.
The incident is not thought to be related to road rage.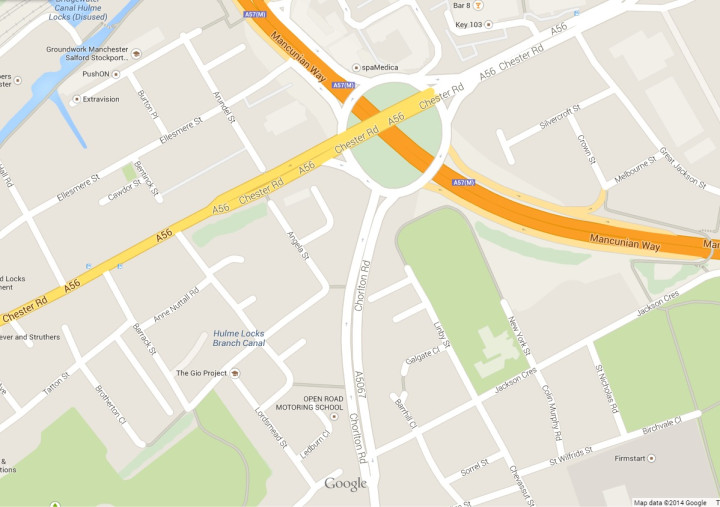 A statement by Greater Manchester Police said: "At around 2.55pm on Monday 10 November 2014, police received a report that the 23-year-old driver of a Vauxhall Astra had received stab wounds at the junction of Chester Road and Chorlton Road, at the roundabout at the bottom of Mancunian Way.
"The man has been taken to hospital with two stab wounds to the leg and was taken to hospital where he is in a stable condition.
"The investigation is at an early stage but it is believed the Astra and another car, possibly a hatchback, were travelling along Chorlton Road at speed when the Astra hit the kerb and came to a halt.
"The driver got out and ran off towards a nearby grassy area but the occupants of the other car pulled over. They ran after him and he was stabbed a number of times.
"The other car left the scene and is now being sought by police."
Anyone with information is asked to call police on 101 or Crimestoppers on 0800 555 111.