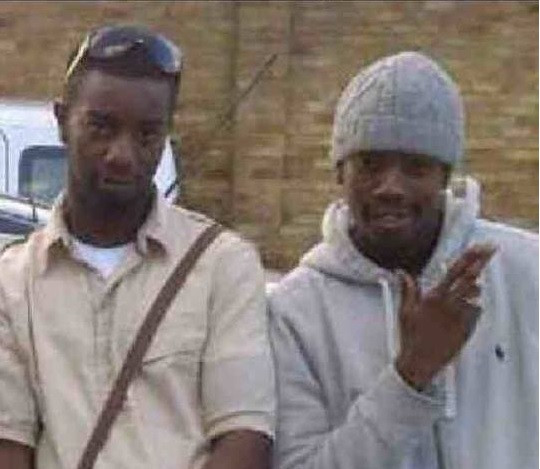 A teenager will appear at the Old Bailey charged with the murder of friends Aaron Carriere and Josiah Manful.
Devonte Campbell, 19, was arrested on Saturday and appears in custody tomorrow.
The teeanger was the twelfth person to be arrested in connection with the friends' murder in Leytonstone just before 1am on 1 March.
Carriere, 21, and Manful, 20, who were both from east London, were found in a black Ford Fiesta having suffered fatal stab wounds. Despite the best efforts of the London Ambulance Service, both were pronounced dead at the scene.
Post-mortem examinations held on 1 March at Walthamstow Mortuary found the cause of Carriere's death was stab wounds to the neck, while the cause of death for Manful was given as shock and haemorrhaging, and stab wounds to the chest.
Met Police officers are still trying to establish why the Fiesta stopped in Montague Road in the first place and the motive for the double murder.
They also believe that there were a further four other cars within the vicinity of Montague Road at the time of the murders and officers are keen to identify those vehicles and their occupants.
Tributes
Emotional tributes have been paid by friends on Facebook group "R.I.P Aaron Carriere & Josiah Manful", which so far has 1,666 likes.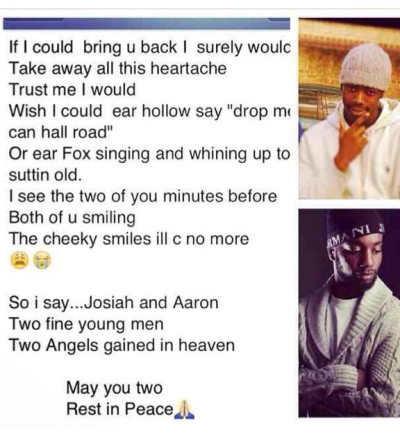 Gabby Neto said: "My cheeky monkey King JM I bet you think that J I tattooed still represents Josiah, you crazy nut am gonna miss you so much especially when you would eat out my fridge, had me slaving in that kitchen all the time when you would demand what I should cook cause your coming! Long [sic] you long time My cheeky monkey King JM"
Another poignant message said: "Lost for words! Still can't believe it as much as I don't want to! 2 young and talented souls now in gods safe hands.. Rest In Paradise Brothers! Xx"