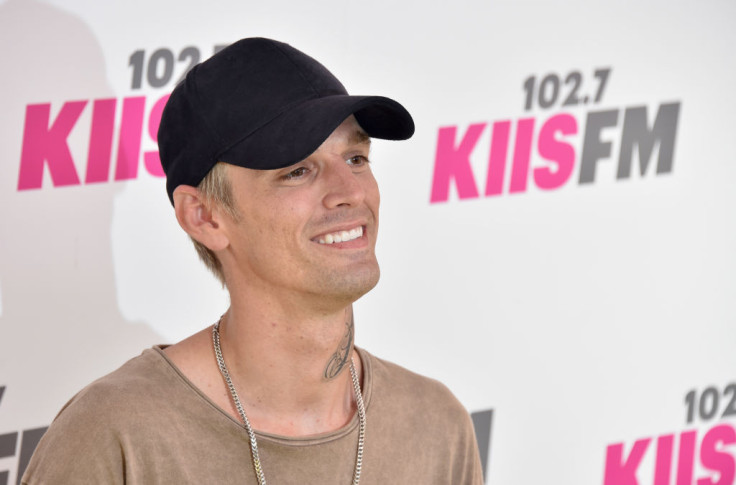 Aaron Carter came out as bisexual in August this year and now he says he's ready to start dating men.
Speaking to the LGBTQ&A podcast this week, the 30-year-old singer revealed: "I'm just still confused about about bisexuality. I definitely embrace my bisexuality and, you know, it's still new to me.
"I just started talking about it, really. I have my confusions and I'm still learning about the community."
Carter then went on to admit that he definitely sees himself being in relationship with a man in the future.
"Who knows what the future has to bring, whether it's a relationship with a guy, I don't have a problem with that. It's something that I've already thought about for the album after this one. It's already been thought through."
The former teen idol, and brother of Backstreet Boy Nick Carter, came out as bisexual in an emotional letter to his fans on social media. He revealed that he had had his first "experience with a man" when he was 17.
"This doesn't bring me shame, just a weight and burden I have held onto for a long time that I would like lifted off of me," wrote Carter.
He continued: "I grew up in this entertainment industry at a very young age and when I was around 13 I started to find boys and girls attractive."
The I Want Candy singer also went through a nervous period earlier this year when he had to get an HIV test done. He was 35 pounds underweight for a man of his height and he feared it was a symptom of the condition.
While the test results came out negative, doctors warned him that he was "hanging on by a thread".
Appearing on TV show The Doctors, Carter said: "That was the scariest thing I have ever done in my life.
"After not getting annual checkups and testing and being safe, actually, being safe so I could be safe for others, more importantly. That's what scared me.
"I felt like I was putting people at risk with my body... I didn't have the courage to go face the music."
The singer has also expressed a desire to become a father someday. "I turned 30 and I'm like, 'Alright, my resolution is to have a kid.' But not just a kid. A beautiful woman or man, because we can have kids too," he admitted to US Weekly.
"My goal is to be a father. I really want to be a dad and I want to transcend any of the shortcomings that my parents experienced growing up with us," the singer told the publication.
Carter broke up with photographer girlfriend Madison Parker a month before he came out as bisexual. But Parker has denied rumours that the couple separated because of the revelation.
She told E! News: "My split with Aaron has nothing to do with him being bisexual... I've been nothing but supportive of Aaron and his career and I'm happy for him that he's having the courage to live his truth."