Aaron and Jordan Rodgers' strained relationship has once again been brought into the limelight by their father Ed Rodgers, who dished details about his famous sons.
Speaking with the New York Times, he spoke about his elder son's estrangement and suggested that it was "fame" that had caused all the differences in their household.
"One in the news is enough for us. Fame can change things," Ed said reacting to Aaron's younger brother making headlines for his Bachelorette win in August, where he won the show and his fiancé Jojo Fletcher's heart.
It was during Jordan's appearance on the ABC reality show that the tensions in the Rodgers family were made known to the world.
While fans became aware about Aaron's "complicated" relationship with his brother and the rest of the family, rumours were rife that the strain had something to do with his new girlfriend, Olivia Munn.
According to the recent report, the Green Bay Packers quarterback had allegedly stopped talking to his folks since the end of 2014, around the time when he started dating The Newsroom actress.
"Airing public laundry is not what I would have chosen," Ed said during the interview about the family drama, which went on to become fodder for the reality show.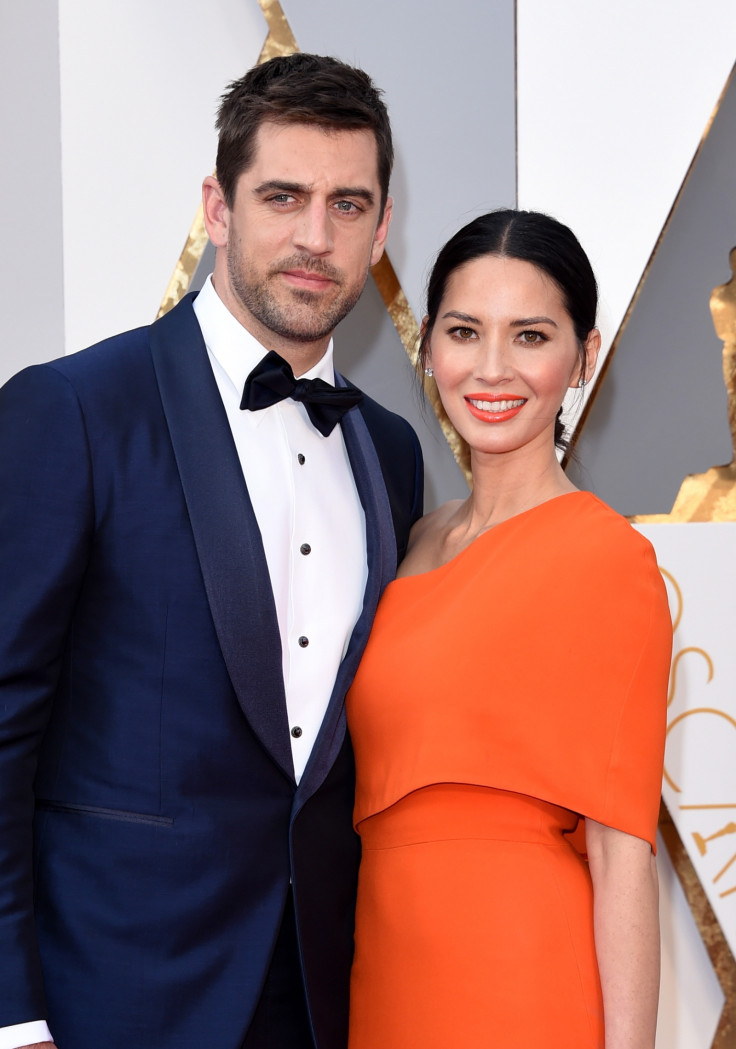 Amid all these speculations surrounding the family feud, 33-year-old Aaron has maintained his silence.
"I just don't think it's appropriate talking about family stuff publicly," the professional football player said politely declining a comment. When he was further prod during the press conference if younger brother Jordan would be at the game on Sunday, the NFL player replied: "I don't know. I really don't."
Aaron and Jordan's relationship had been national news since the Bachelorette contestant's appearance on the dating show. At the time, the football star had opened up about his younger brother's newfound popularity. "I haven't seen the show, to be honest with you, so it hasn't really affected me a whole lot," he admitted," he had said.
Although much time has passed since then, Rodgers family's patriarch says "it's hard to tell" if there has been any "thaw" in the icy relationship.
"It's complicated," Ed admitted, adding, "We're all hoping for the best."