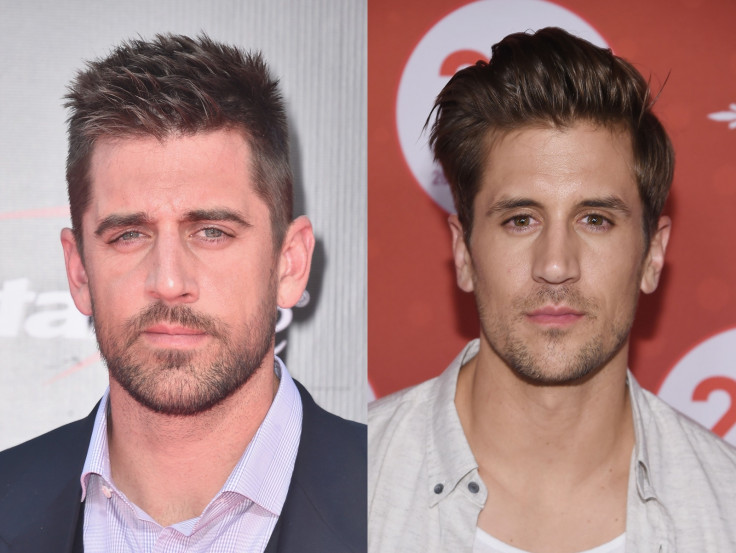 Bachelorette season 12 fans are well aware of the strained relationship between the football-playing Rodgers brothers. But it seems there might be more to the feud between NFL stars Aaron and Jordan Rodgers than meets the eye. A new report claims that the strain extends to the rest of the family as well.
According to a recent Bleacher Report article that analysed the drop in performance of the Green Bay Packers player, Aaron's struggles seem to be tied to his family issues. The report described him as "a son and brother who hasn't spoken to his family in two years".
Shedding further details on the strain, a source said that Rodgers "has not spoken to his family since December 2014". So much so, that his immediate family members do not have his cell phone number, the report says.
This is not the first time that the conflict in the Rodgers household has come into the limelight. The situation was earlier brought to everyone's notice by Aaron's younger brother and former football player Jordan during his run at ABC's popular reality show The Bachelorette featuring JoJo Fletcher.
While the Bachelorette star went on to win Jojo's heart, he also made some stark revelations on the show about his elder brother.
"Jordan and Luke have felt over the years that his success and fame have changed Aaron," it was reported earlier, "Aaron is absent from important family and friend events. The estranged brothers feel like Aaron has forgotten his roots. They, too, are disappointed in Aaron and it is a sad situation they hope time will heal."
Even the 25-year-old Jojo piped in on the matter as she admitted that she hasn't yet met Aaron. In addition to the conflicting relationship between the brothers, new reports have shed light on deeper issues in the family.
The source also told Bleacher Report that the Packers player's estrangement runs deeper as he did not even attend his grandfather's funeral. Besides, he also returned the Christmas presents sent by his parents, and asked his father to buy game tickets if he wanted to attend one, according to the report.
While Aaron is known to closely guard his private life, his side of the story was revealed when he talked about Jordan and his Bachelorette win. "I'm not going to speak on those things, but I wish him well in the competition," he said.
"The family says Aaron stopped talking to them," a show insider said at the time, adding that "Aaron says they don't talk because his family doesn't like Olivia [his girlfriend]."