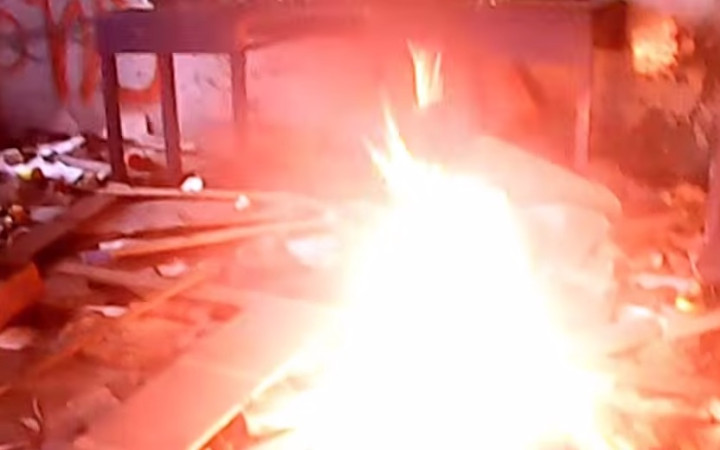 Three 13-year-old boys have been charged with deliberately starting a fire after a gang of youths appeared in a video setting fire to a derelict Aberdeen factory.
Police have been investigating a video posted on YouTube that shows hoodie-wearing youths lighting a fire in the Broadford Works, a former textile mill.
Police said the three boys had been charged with wilful fire raising and would be reported to the youth justice management unit.
Another boy, also 13, was previously charged last month.
Gordon Riddel, from the Scottish Fire and Rescue Service, said: "Anyone who deliberately sets a fire is committing a serious crime that endangers themselves, innocent members of the public and emergency responders."