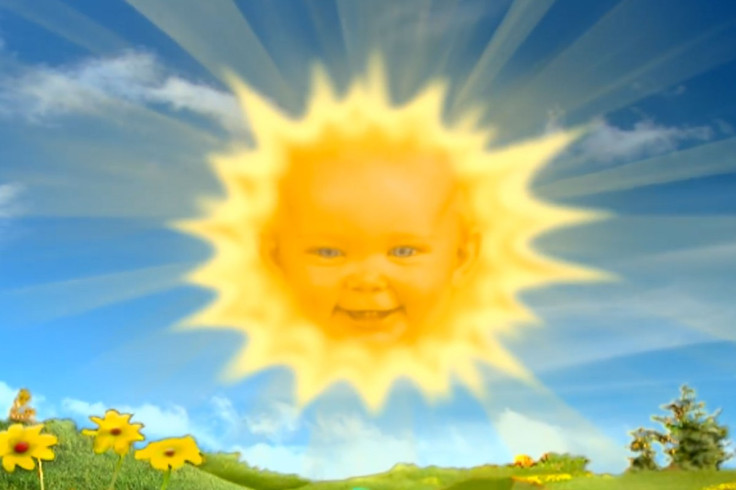 Children's programme Teletubbies is celebrating its 20th year on the television, and despite the show's main characters looking pretty much the same, the Sun Baby is not exactly a baby anymore.
Jess Smith is all grown up at 21, and despite not having any hair on the show, has a full head of blonde lustrous locks.
Speaking on BBC South East, the child star revealed how she secured the role, and it all came down to her trademark cheeky grin when she was nine months old.
She said: "I was being weighed at the hospital. My mum took me and it just happened to be the same time that the producer of the old series had come in and wanted the hospital to get in contact with them if they'd seen any smiley babies.
"It was just a case of sitting in front of a mirror and a camera and my dad playing with toys and race cars and that sort of thing to try and get me to laugh at the camera."
As times are changing, the original plans for the new series were going to have Tinky Winky, Dipsy, Laa-Laa and Po in CGI form. Producers changed their mind, however, claiming that they need a human performance to make the show work.
Rebecca Hyland, who plays the yellow Teletubby Laa-Laa, divulged that it's not all fun and games while making the CBeebies programme, as the actors behind the costumes work to scripts.
She said: "It isn't just about wearing the suit and doing the actions, it is an actual acting role as well. Beautifully crafted scripts we've got to work from."
Nick Kellington, aka Dipsy, added: "We control the blinks and the eyes from the inside so it's kind of like puppeteering but on a giant scale. You're puppeteering the whole thing that you're wearing.
"When people say come on it's just dancing around in costumes it's good that they think that because they shouldn't realise how difficult it is."
As no one could predict the success of Teletubbies, former Sun Baby Smith was paid just £250, along with a box of toys to take home, for the filming.
Smith first revealed she was the Sun Baby during her first week at Canterbury Christ Church University in 2014 when the students were asked to divulge something about themselves that no one would guess.
The pre-school children's television series rapidly became a commercial success in Britain and abroad, winning multiple Bafta awards and nominations for the Daytime Emmys since it first aired in 1997.