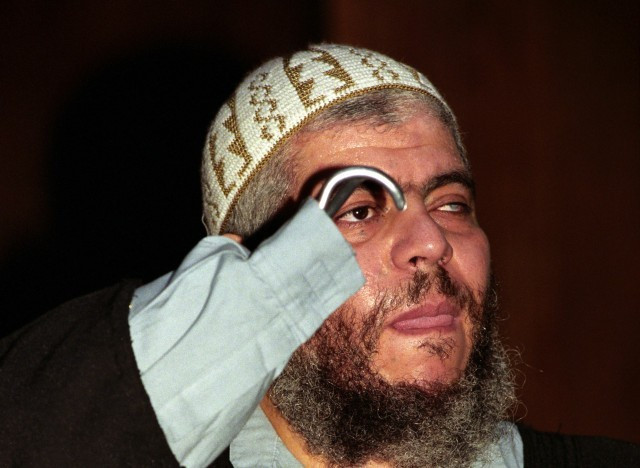 Radical cleric Abu Hamza has won a delay in his extradition to face terrorism charges in the US after launching a last-minute appeal.
A High Court Judge has halted the extradition of Hamza and a second terrorism suspect, Khaled Al-Fawwaz, in the latest move in a long and expensive legal battle waged by Hamza against his extradition.
The High Court has confirmed Hamza's challenge against extradition will be heard in open court on 2 October. The defendants will need to present "some new and compelling factor" that has not already been considered by previous hearings.
The decision came after the European Court of Human Rights effectively gave permission for Britain to deport the Egyptian born-cleric and four other suspects.
Hamza, who was jailed for seven years for soliciting murder and inciting racial hatred in 2004, argues that he would face inhumane treatment in the US.
A spokesman for the Judiciary Office said: "A High Court judge has considered the applications on the papers and adjourned the cases to a hearing in open court.
"The judge has issued interim injunctions preventing their removal prior to those hearings. The judge has directed the hearings be fixed urgently."
The Home Office said the latest appeal was nothing more than a delaying tactic as the men have exhausted all lines of action.
A spokesperson said: "The European Court of Human Rights ruled there was no bar to the extradition of these men. We will continue working to ensure they are handed over to the US authorities as soon as possible."
Two other suspects, Babar Ahmad and Syed Tahla Ahsan, are accused of running a pro-jihadi website and could face a private prosecution in Britain. That could take precedence over any US trial.
Hamza, who claims to have lost an eye and hand fighting the Soviet occupation of Afghanistan in the 1980s, used London's Finsbury Park Mosque as a base to persuade young Muslims to take up the cause of holy war.
The mosque was once attended by 9/11 conspirator Zacarias Moussaoui and "shoe bomber" Richard Reid.