Let us imagine a scenario: Above the bleached-white stone walls of Muqata'a, where Yasser Arafat lies in state, the red, white, green and black Palestinian flags fly at half-mast: Mahmoud Abbas is dead.
Abbas, who was in his 80s, had spent the final years of his reign side-lining potential rivals, despite repeated calls to appoint a deputy or at least indicate his favoured candidate to replace him. Now, deep in the belly of the presidential compound, Palestine's great and good are trying to figure out their next move.
Two meetings are taking place simultaneously: the first is the leadership of Abbas' party Fatah, which dominates the PA and rules the West Bank. The second is the Palestinian Liberation Organisation (PLO).
The men (and it is mostly men) know that they have to act fast. Under Palestinian law, the office of president should automatically revert to the speaker of the Palestinian parliament while national elections are scheduled. But the Palestinian parliament has been all but defunct since 2006, when Hamas and Fatah fought a brief but bloody civil war that resulted in the former seizing power in Gaza and the latter in the West Bank.
The current speaker, Aziz Duwaik, is a member of Hamas, and the Fatah leadership and Fatah-dominated PLO do not want to see their bitter rivals take power, even if it is only in the short term. The fear of an Islamist Palestinian president is shared by Israel, which has no direct relations with Hamas, and the US, which under Donald Trump would almost certainly suspend aid to a Hamas-ruled Palestine.
But there are practical concerns too: although elections have been promised 'within six months' in the Palestinian Territories for the best part of a decade, there is no appetite for a poll in the West Bank in which Hamas would see significant gains. Even if there were, the task of organising elections has major stumbling blocks, not least the fact that Israel would likely prevent a poll of Palestinians in Israeli-occupied East Jerusalem.
No, more likely is that within hours, the PLO and Fatah will anoint a new leader – just as, 13 years ago, it coronated Mahmoud Abbas after Arafat died in a French hospital. Arafat had only reluctantly appointed Abbas his successor and spent the final years of his life trying to side-line his heir apparent. Despite the animosity between the two men, Abbas had apparently learned well, ensuring his personal domination of Palestinian politics until the end.
I think that if Abbas didn't wake up tomorrow, the person in the strongest position to succeed him right now is Jibril Rijoub.
Abbas is not dead, of course, but everything else in this scenario rings true. The Palestinian president is 81-years-old and has been regularly hospitalised over the past 12 months. He still has no successor and shows no sign of appointing one. He presides over a Palestinian political realm not only split between Fatah and Hamas, but between different factions within both parties. Meanwhile, anger is rising against the PA on the Palestinian street.
According to a recent poll by the Palestinian Centre for Policy and Research, 64% of the Palestinian public wants Abbas to resign, up from 61% three months ago. Only one third of the public have confidence in the leadership of Fatah and 57% opposed the recent decision by Fatah to keep Abbas as leader for another five years. If presidential elections were held tomorrow, Abbas would almost certainly lose.
Donald Trump is only likely to make matters worse. The new US president has vowed to relocate the American embassy from Tel Aviv to Jerusalem, indicating that Washington is abandoning its commitment to the 'two-state solution', under which East Jerusalem would be the capital of an independent Palestinian state. Palestinians increasingly feel that a peaceful pursuit of statehood is not working: the recent PCPR poll found that over 50% of the public believe in a return to an armed 'intifada' – or 'rising up' – against the Israeli occupation.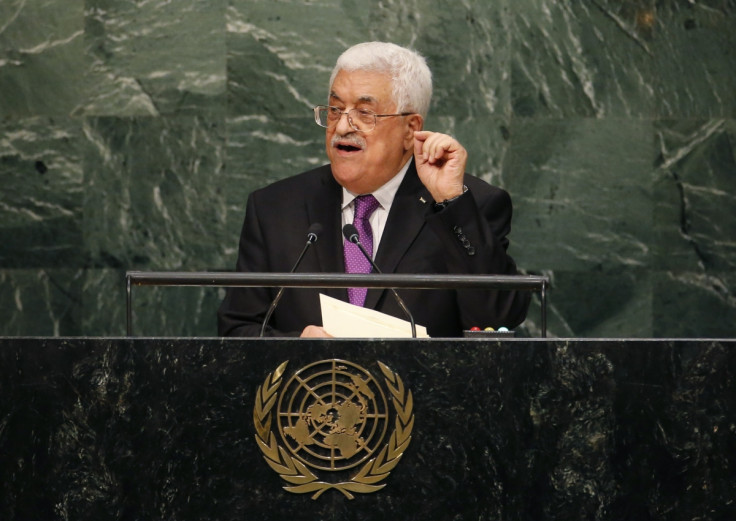 There is a crisis looming in Palestine, and Abbas seems either unequipped, or unwilling, to face it. On the contrary, he spent the second half of 2016 strengthening his personal domination of Palestinian politics, purging Fatah of his rivals and packing his newly-established Palestinian Constitutional Court with loyalist judges. At the Seventh Fatah Congress in November, a number of senior Fatah members were turfed out of the party leadership.
These included Nabil Shaath, the former international relations minister and a man touted as a candidate for the Palestinian leadership after Abbas. The Palestinian leader also lifted the immunity of five senior Fatah members, including his nemesis Mohammed Dahlan, the party's former leader in Gaza who Abbas had exiled from the West Bank in 2011, raising the prospect that they could be convicted on corruption charges.
A talented self-publicist, Dahlan is (relatively) young, wealthy and commands loyalty in the West Bank and Gaza, as well as support in both the US and Israel. The hostility between 'Dahlanists' and the Abbas camp in the PLO and Fatah has been a defining political conflict of the Abbas era, despite the fact that Dahlan – who once led Fatah in Gaza – has repeatedly denied that he wants the leadership.
Grant Rumley, a research fellow at the Foundation for Defense of Democracies and the author of a new biography on Abbas, attended the congress and noted that the party had slashed its delegates from 2,200 in 2009 to just over 1,300 in 2016. On the second day of the event – to which the media were not invited – Abbas gave a three hour speech during which he railed against critics and defended his own position.
"It was almost like a coronation – but a re-coronation," Rumley said.
With Shaath and Dahlan out of the picture – as least while Abbas is still alive – attention turns to the two other primary candidates for president: Jibril Rijoub and Marwan Barghouti.
The head of Palestine's Preventative Security Force (PSF) under Arafat, Rijoub spent 15 years in an Israeli prison for a grenade attack on an Israeli bus but more recently has made a name for himself as president of the Palestine Football Association. The PFA has waged a high-profile campaign to highlight the conditions for Palestinian football players who are prevented from travelling to international games by the Israelis.
"I think that if Abbas didn't wake up tomorrow, the person in the strongest position to succeed him right now is Jibril Rijoub. He has a popular base in Hebron, he has guns, he has money, he has broad appeal and he has support from other members of the Fatah leadership," said Rumley.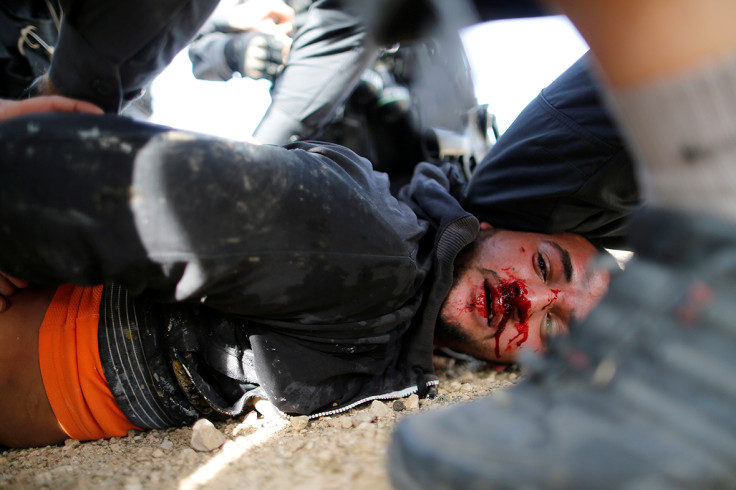 But if the Palestinian public – rather than Fatah and the PLO – had the choice of a new Palestinian leader there would only be one winner, Barghouti. The most recent polls that pit his prospects against Ismail Haniyeh, the leader of Hamas, and Mohammed Dahlan have Barghouti the clear winner on 36% to Haniyeh's 20% and just 4% for Dahlan. Against Haniyeh alone, Barghouti secures a massive 59% of Palestinian votes.
The issue is, of course, that Barghouti has spent the last 15 years in an Israeli jail, where he is serving five consecutive life sentences for his involvement in the armed wing of Fatah during the Second Intifada (2001 to 2005). Dubbed by his supporters as 'the Palestinian Mandela', Barghouti has called for an end to security cooperation with Israel and would be a radical choice for leader whether anointed or elected post-Abbas.
"The debate will come down to: can we name a chairman who is in an Israeli prison?" said Rumley.
There are other candidates too. Majed Faraj, Fatah's intelligence chief, is close to Abbas and has good contacts with the Israelis and the Americans. Saeb Erekat, head of the Palestinian negotiating team, is an Abbas loyalist but has little support on the Palestinian street, polling at just 1%. Mohammed Shtayyeh is an accomplished economist and has been heavily involved in a series of ultimately fruitless negotiations with Israel.
There is going to have to be some sort of reset on the relations, at least on the outwards strategy of Palestinian politics.
Salam Fayyad, the former Palestinian prime minister, and Rami Hamdallah, a man that replaced him, are also candidates to replace Abbas, but both share Erekat's lack of popular support and close links with Abbas.
And as the support for Barghouti (as well as for Haniyeh, the Hamas leader) demonstrates, the Palestinian street wants a clear break from Abbas' approach to the Israeli occupation – seen at its best as pragmatic and its worse as outright collaboration. The next Palestinian president will need to reflect that sentiment if he wants to avoid the kind of intra-Palestinian violence that followed the 2006 elections in the West Bank and Gaza.
"A new leader will have to try to set himself apart from [...] what is perceived by many Palestinians as a failed approach. There is going to have to be some sort of reset on the relations, at least on the outwards strategy of Palestinian politics," said Hugh Lovatt, at the European Council on Foreign Relations.
As it stands, Abbas is keeping his cards close to his chest. Perhaps, at 81, he feels that he has another five years in him – or perhaps he doesn't want to risk anointing a successor too early and making himself irrelevant. But with Benjamin Netanyahu in Tel Aviv and Donald Trump in Washington, things could be about to get a lot worse for the long-suffering Palestinians. These are not times for division, or uncertainty, in Ramallah.