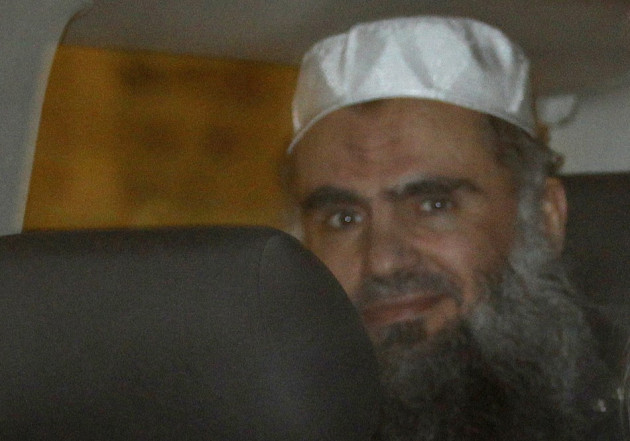 Radical Cleric Abu Qatada has won his latest appeal against deportation to Jordan following an appeal to the Special Immigration Appeals Commission (Siac).
The lawyers for Qatada, once described as Osama Bin Laden's right-hand man in Europe, argued to Siac that he would not get a fair trial if he was deported.
The decision from Siac was made because they were not convinced by Theresa May's assurance that evidence obtained through torture would not be used against Qatada if he was extradited to Jordan, where he faces terror charges.
He has now been granted bail and is to be released from Long Lartin Prison in Worcestershire on 13 November.
Judges at Siac did reject claims Qatada himself would be tortured or badly treated in Jordan and his lawyer's claims that, even if he was acquitted at re-trial, he could be kept in prison under Jordanian law if authorities decided he was "a danger to the people".
The Home Office have said they "strongly disagree" with the ruling and have said they will appeal.
The decision is the latest in a saga which has now lasted 10-years, with the Government constantly failing in their attempts to extradite the radical cleric.
A spokesman for the Home Office said: "We have obtained assurances not just in relation to the treatment of Qatada himself, but about the quality of the legal processes that would be followed throughout his trial.
"Indeed, today's ruling found that 'the Jordanian judiciary, like their executive counterparts, are determined to ensure that the appellant will receive, and be seen to receive, a fair retrial'.
"We will therefore seek leave to appeal today's decision."
Shadow Home Secretary Yvette Cooper said: "This is an extremely serious and worrying judgement which completely contradicts Theresa May's repeated assurances that she had the right legal strategy to get Abu Qatada deported to Jordan.
"The home secretary needs to explain urgently why she refused to appeal the European court judgement that has now led to today's decision. And she needs to explain what assurances she did get from Jordan and why they have failed."
Qatada, who was sentenced to life imprisonment in absentia by a Jordanian court in 1999, claims he will face an unfair re-trial upon his return because evidence from two of his co-defendants - Al-Hamasher and Abu Hawsher - was allegedly obtained through torture.
Lawyer Robin Tam, acting for the home secretary, previously said Qatada was "scraping the barrel" with an appeal that "bears all the hallmarks of a last-ditch argument".
Tam said: "The two men [who were allegedly tortured] will be called to give fresh evidence and if they do so will be able to give their evidence freely and without fear of reprisal.
"There is no real risk that the former co-defendants' statements will be relied upon at the appellant's retrial, and that consequently his removal to Jordan would not constitute a flagrant denial of justice."