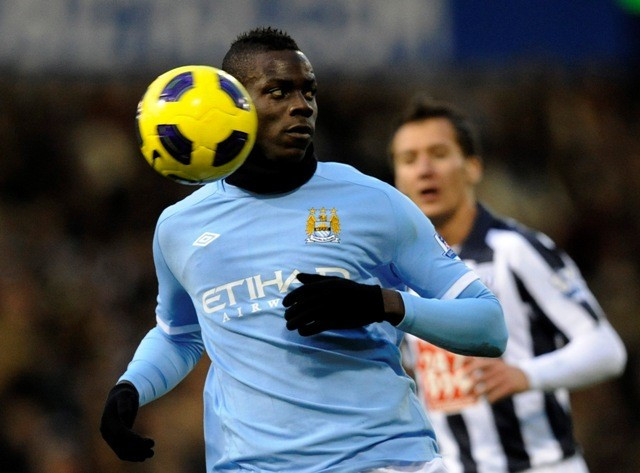 All the latest transfer rumours involving Italian Serie A champions AC Milan. The Italian giants are rumoured to be readying a bid for Arsenal captain Cesc Fabregas after it emerged talks between Barcelona and the Gunners have broken down once again. Manchester United target Paulo Henrique Ganso has said that he only wants to join AC Milan and there are rumours that both Mario Balotelli and Kaka could be on their way to the San Siro.
According to reports, Ac Milan Vice President Adriano Galliani has earmarked Cesc Fabregas as the man he wants AC Milan to sign this season. Speculation has been mounting all summer as to who Milan will sign to replace Andrea Pirlo and according to reports in both England and Italy, Milan are working on a deal for Fabregas.
AC Milan are said to be closely monitoring the actions of Barcelona and their seeming reluctance to increase their offer for the Spaniard and Galliani believes he can hijack the deal. Milan are said to be preparing a package that will tempt Arsenal to sell to them rather than the European Champions, a package that includes a £30m offer for Fabregas as well as Mathieu Flamini in exchange.. However, Milan manager Massimiliano Allegri has remained coy on the subject. "Fabregas? You'd have to ask [Arsenal manager Arsene] Wenger and [Barcelona coach Pep] Guardiola. However, I have a good squad," he said.
Milan are said to have won the race for Santos midfielder Paulo Henrique Ganso. It was rumoured that Manchester United had become the favourites to sign the player dubbed 'the next Kaka' but reports in Brazil claim that Ganso will only sign for Milan and will wait for his chance. "I only want Milan and I am ready to wait," Ganso told Silva, as reported in the Italian media.
Kaka is said to be on the radar of AC Milan. Spanish daily AS has reported that Jose Mourinho has given up on Kaka after his lacklustre performances on Real Madrid's preseason tour of the United States. AC Milan are said to be very keen on taking the Brazilian back to Milan and AC Milan owner Silvio Berlusconi is said to be waiting for the green light from Real to open talks.
Reports in Milan have suggested that Adriano Galliani and Silvio Berlusconi have met to discuss Mario Balotelli's situation. Milan have been put in high alert after the latest very public falling out between Balotelli and Manchester City manager Roberto Mancini and Milan are said to be readying a bid for the player. AC Milan have been monitoring Balotelli's situation for a number of months and believe that this latest row could give them an opportunity to bring the Italian back to Milan.