Russian archaeologists are trying to discover the origins of a group of 800-year-old bodies found just 29 km from the Arctic Circle, which were accidentally mummified by copper when they were buried.
The mummies were discovered at Zeleniy Yar in Siberia, in 34 shallow graves.
According to the Siberian Times, 11 of the bodies found in the medieval burial place had either smashed skeletons or missing and shattered skulls.
They may have been damaged by their peers deliberately to prevent spells emanating from them.
There is only one female, a child, who is buried with her face masked by copper plates, and three male infant mummies, who wear copper masks and were bound in four or five copper hoops that each measure several centimetres wide.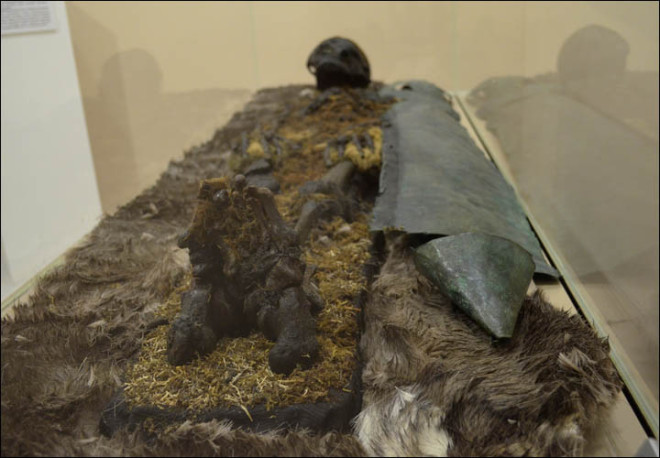 Of the adults, a remarkably well-preserved man with red hair was discovered, buried in copper plating that covered him from chest to foot. Found next to his body were furs, an iron hatchet and a head buckle depicting a bear made from bronze.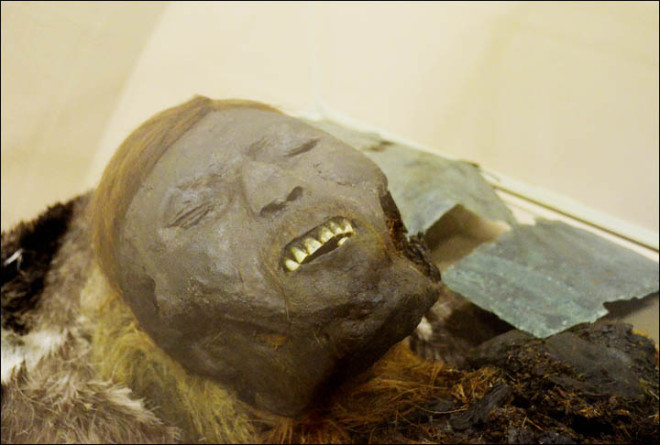 The feet of all of the bodies point towards the Gorny Poluy River, which is thought to have a religious significance, although the burial rituals are unknown to the archaeologists.
Experts believe that there must have been a trading crossroads nearby about 1,000 years ago.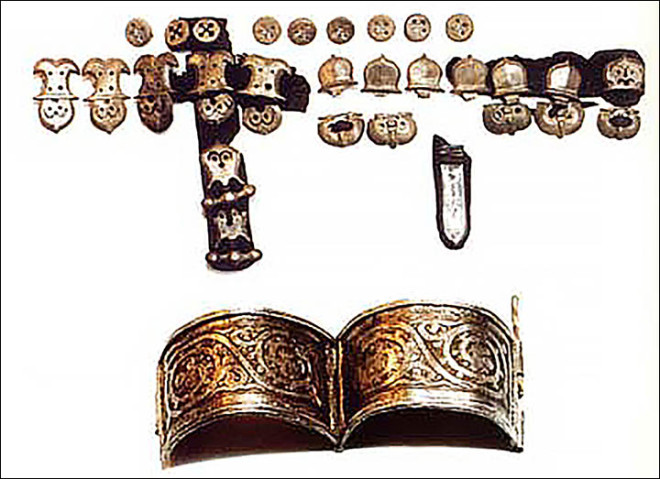 Some of the artefacts found buried with the mummies include 10<sup>th or 11<sup>th century bronze bowls which originated in Persia, 5,955km away.
One of the burials dates back to AD1282, according to an analysis of nearby tree rings. The other burials are believed to be older.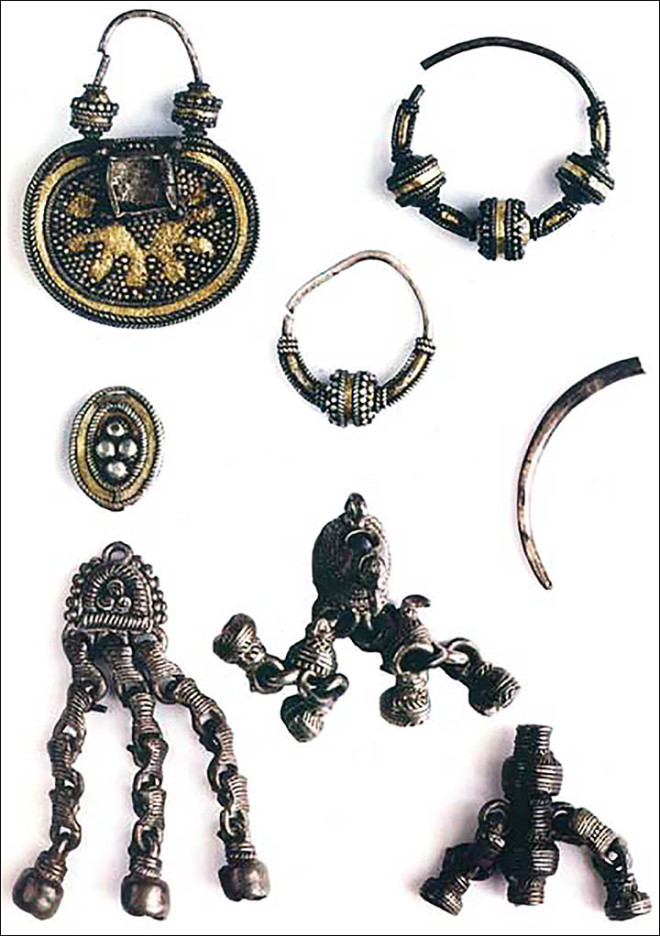 An iron combat knife, a bronze bird figurine and a silver medallion found next to one adult mummy dates back to the 7th or 9th century.
The archaeologists believe that the bodies have been preserved purely by accident, helped by the soil in the area, which is sandy and not permanently frozen, as well as the use of copper, which prevents oxidation, and the drop in temperatures in the 14<sup>th century.
"Nowhere in the world are there so many mummified remains found outside the permafrost or the marshes," said Natalia Fyodorova, of the Russian Academy of Sciences.
"It is a unique archaeological site. We are pioneers in everything from taking away the object of sandy soil and ending with the possibility of further research."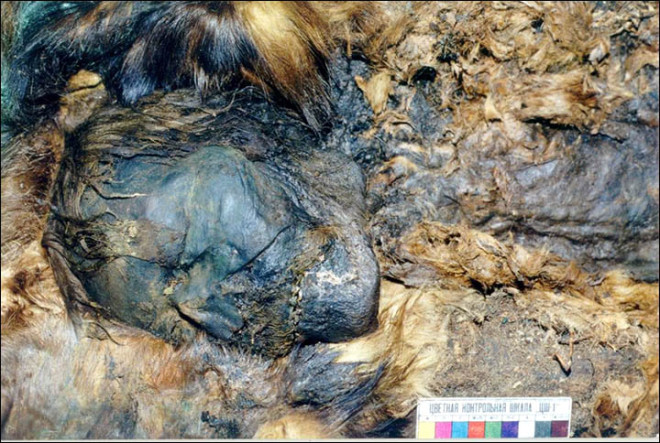 In 2002, the archaeologists were forced to stop excavating the site due to protests from locals living in the Yamal peninsula, who feared that the work was disturbing the souls of their ancesters.
The area is rich in energy and reindeer and is known by locals as "the end of the earth".