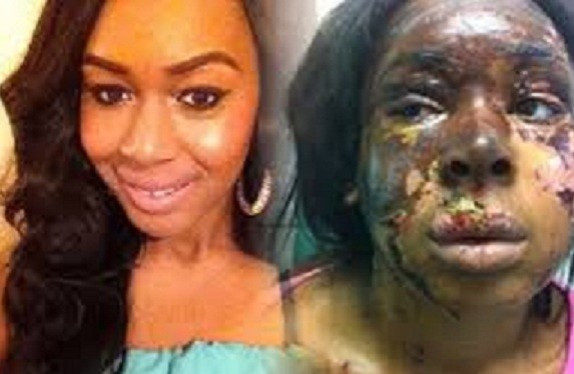 A woman has been charged with throwing acid in the face of London shop assistant Naomi Oni.
Oni, 21, was walking home from her job at designer lingerie store Victoria's Secret when she was allegedly assaulted in Dagenham, east London, in December.
She was left with severe scarring on her face, arms, and upper body from the chemical burns.
Police have charged Mary Konye, 21, with attacking Oni. Konye, who was arrested in Feburary, is being held in custody and will face Redbridge magistrates.
Konye, of Newham, was charged with throwing a corrosive fluid with intent to burn, maim, disfigure, disable or do grievous bodily harm.
Oni spent a month in a specialist burns unit where doctors managed to save her sight. Skin grafts were carried out to reduce facial disfigurement.
Oni fought off claims that she did the injuries to herself. Boyfriend Ato Owede branded police suspicions of self-harm as "crazy".
Oni said she was doused as she stepped off a bus in Dagenham while she chatted on the phone with Owede. She was returning from work at the Westfield Shopping Centre in Stratford.
A 28-year-old man who was arrested in February in connection with the attack has been released with no further action.