A French animal rights group and two of its members are being sued for hundreds of thousands of euros by a slaughterhouse after they planted hidden cameras inside to document alleged abuse.
Sebastien Arsac and Tony Duhamel, members of L214, appeared in a Paris court on Monday (4 September) charged with trespass into the pig abattoir in Houdan and invading the privacy of its employees.
In December 2016 the men were caught returning to the abattoir to collect several hidden cameras, RFI reports.
Now the abattoir's management, with the support of a farmers union, is demanding €220,000 (£200,000, $260,000) from the group in damages and €10,000 from each of the men.
The firm claims they have lost business and their employees have received death threats as a result of the activists' actions.
The slaughterhouse employs 90 people and kills around 2,500 pigs every week.
Despite being caught collecting the cameras, the men were able to obtain footage from inside the slaughterhouse, which has since since been broadcast online.
The group claim it shows the pigs being abused: "The images shot at the end of 2016 at the Houdan slaughterhouse show employees working on pigs to get them on the death row.
"Electric shocks and beatings are carried with violence on animals sometimes until they sound," it said in a statement.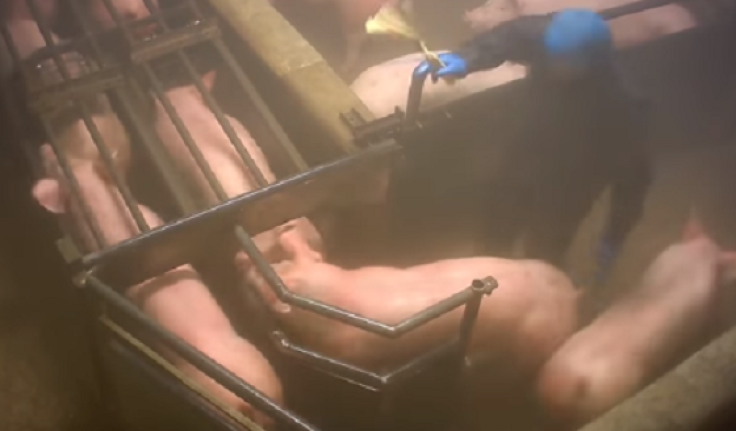 "Pigs that are stranded in the unsuitable corridors are decoupled with stings applied to the eyes. As for the veterinary services, they have failed in their task of control. The animals desperately need us. Let us not forget them, let us act for them," it added.
The slaughterhouse management maintains its practices are above board, although they are being investigated separately for animal cruelty. Prosecutors stressed that that was a separate issue to the charges brought against Arsac, Duhamel and L214
The defence countered that the pair entered the building through open doors and that the invasion of privacy claim is spurious as the complainant is a company not a person.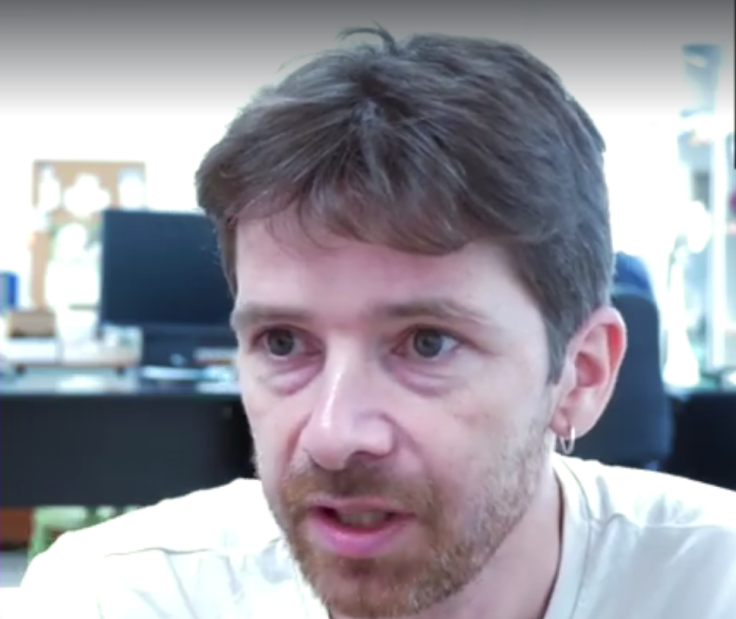 "We're very confident," defence counsel Caroline Lanty told AFP. "My clients feel that they carried out useful actions, without causing damage or harming the employees."
L214 was founded in 2008. Its name derives from article L214-1 of the French Rural Code, which states: "Any animal, as a sensitive being, must be placed by its owner in conditions compatible with the biological imperatives of its species."
It is partly thanks to the work of L214 that all French abattoirs will be legally required to install CCTV by January 2018.