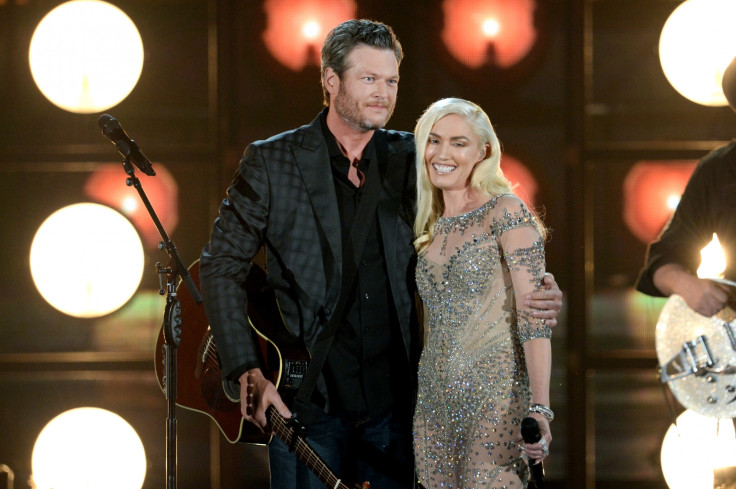 Adam Levine has shared his views on the romance between his fellow The Voice coaches – Blake Shelton and Gwen Stefani – and how he found out that they were dating, while appearing on The Howard Stern Show on Tuesday (31 October).
The Maroon 5 crooner joked to the host, "They're so in love, it's disgusting," and later added, "It's so funny. They found each other at really interesting times in their lives. It's really beautiful."
Shelton and Stefani met as coaches on ABC singing reality show The Voice, alongside Levine, and their relationship has been going strong since November 2015.
The Voice judge also shared the story about how they managed to keep their romance under wraps initially and how he eventually found out about them.
Levine admitted that he suspected that the couple had been together for a while, but his good friend Shelton was "tight-lipped" about their relationship and "lying to all of us for a long time".
It was during a dinner with the couple in New York that Levine first found out they were officially dating. "They kissed or something – they did something crazy. Imagine if two of your friends who don't hook up started kissing. It was something that was a giveaway and I was like, 'I f***ing knew it!'"
Levine also went on to reveal that their love bloomed right in front of his eyes. "Because [their relationship] is in the public eye, a lot of people want to have their own bulls**t opinions about it, but I'm, like, there. I see it every day. I have a pretty unique perspective on it, and it's real, man. I'm so affectionate and gross with my wife [Behati Prinsloo] – but this is a whole other level of vomit. They're so in love. It's really nice," he said.
The Sugar singer also showered praise on Stefani and called her "the greatest", adding, "I still tell [Shelton], 'I can't believe you get to be with Gwen Stefani. It's just not f***ing right!'"
When asked if his friend is planning to propose to Stefani, Levine admitted that he "honestly" had "no idea", but added that he "would hope" to receive a wedding invitation. "They're two of my closest friends," he said.
Stefani was previously married to rock singer Gavin Rossdale for 13 years, while Blake was married to country singer Miranda Lambert from 2011 to 2015.