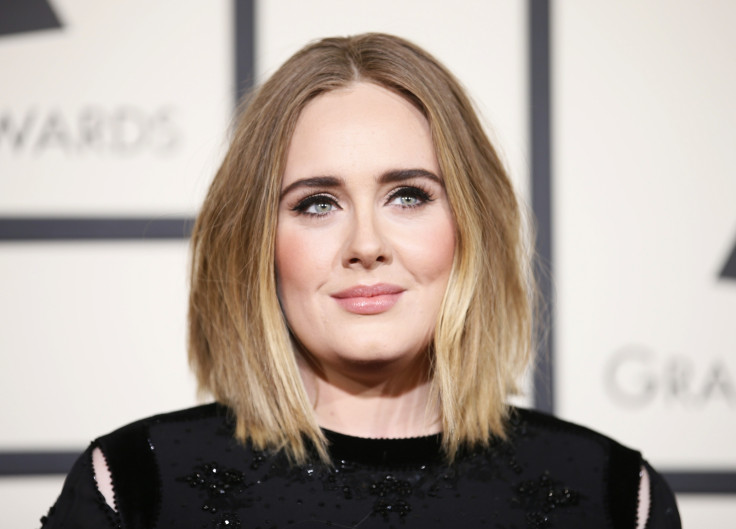 A visibly emotional Adele struggled to hold back tears at the Grenfell Tower memorial service at St Paul's Cathedral, London today (14 December).
The singer was pictured alongside actress Carey Mulligan and her husband Marcus Mumford at the event, where 1,500 people paid tribute to the 18 children and 53 adults who lost their lives in the fire at the 24-storey tower block in west London in June.
Rescue workers and survivors who lost loved ones in the blaze were among those at the service.
Also present were the Prince of Wales, the Duchess of Cornwall, the Duke and Duchess of Cambridge, Prince Harry, Prime Minister Theresa May and Labour leader Jeremy Corbyn.
In June, Adele reached the scene of the tragedy less than 24 hours after news of the fire broke. She went to offer comfort and help and has been an outspoken supporter of the survivors' cause since then.
Earlier this month, the Grammy-award winner had backed the survivors in calling for Theresa May to do more to investigate the cause of the fire.
She asked fans to sign a petition in which victims and their families called on May "to take urgent action to restore their faith in the Grenfell Tower inquiry".
The petition has garnered almost 18,000 signatures.
Adele used her recent concert to raise money for the victims and dedicated the song Hometown Glory to them. She also arranged a private screening of Despicable Me 3 for young Grenfell fire survivors and brought cakes for firefighters at the Chelsea Fire Station as a show of gratitude.
The hour-long service at St Paul's Cathedral today was conducted by the Bishop of Kensington who said that he hoped the word "Grenfell" would transform over time from a symbol of "sorrow, grief or injustice" to "a symbol of the time we learned a new and better way: to listen and to love".