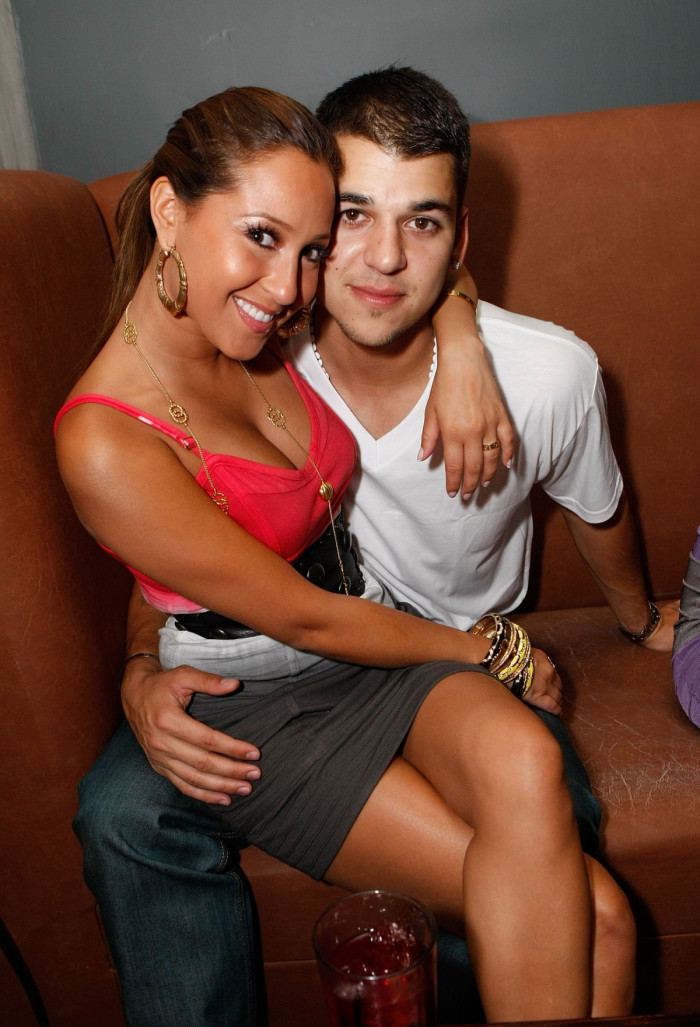 Adrienne Bailon, who split from Rob Kardashian in 2009 after two years of dating, admitted that she regrets making cameos on his family's series, Keeping Up with the Kardashians.
The 30-year-old singer told Latina magazine: "To be stuck with that Kardashian label, that was so hurtful to me and to my career. I probably realised that too late -- not that it would've affected my decisions in terms of who I dated, but it would've affected my decision to appear on the show."
At the time, I didn't think anyone would even care. To this day, people will still say, 'You ruined Rob's life!' and I'll think, Damn, I was still playing with Barbie dolls when I met him."
Adrienne also claims she felt under pressure to stay with Rob after he cheated on her.
She said: "It's common knowledge that he cheated on me, and it always bothered me that people were like, 'Pero, why couldn't you forgive him?' Why are women always the ones who have to forgive? If you cheated on a man, he would be like, 'You're disgusting, and I want nothing to do with you.' But women, we're supposed to be like, 'He messed up. He made a mistake.'"
She added: "And, in my situation, it wasn't like, 'Oh my God! I made a mistake!' He strategically planned things out so that he could cheat on me, and that to me was so disloyal."
Kim Kardashian had brother Rob Kardashian's back on Wednesday, when she blasted Adrienne Bailon via Twitter for dissing her brother in Latina magazine.
The reality star tweeted:
So sad when people try to kick my brother when he is down #FamilyForever

— Kim Kardashian West (@KimKardashian) July 30, 2014
Last week Kim Kardashian showed some tough love for her brother and said she doesn't have any sympathy for him.
The star said, "We've all been here to offer him help and he won't take it, so I don't have sympathy."
It's good to see sister Kim is on Rob's side this time!