It caused outrage among some music lovers and even produced death threats against festival organisers but singer Ady Suleiman says it "makes sense" that rapper Kanye West headlined Glastonbury.
The All Day rapper received intense criticism when organisers Emily and Michael Eavis announced the hip hop star would be gracing the iconic pyramid stage on 27 June.
Emily claimed to have been inundated with death threats over the controversial choice of headliner and there was even a petition to ban West, 38, from performing.
However, critically acclaimed soul singer Suleiman says hip hop is the most popular genre of music today so there is no reason why the US rapper should not be given the prestigious platform.
Speaking to IBTimes UK at Wireless Festival 2015 in London where he performed, Suleiman said: "We have to get past a lot of that prestige.
"There's a lot of [backlash] about Kanye [West headlining] Glastonbury but nowadays hip hop is the music of this generation and these are our festivals so it makes sense that those artists are playing those kind of festivals.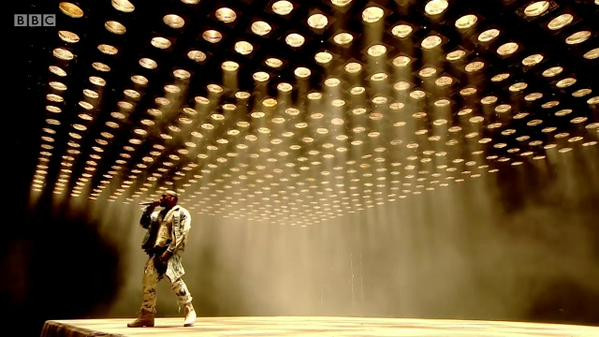 "I'm a massive fan of everything that's in the past but it's about paving our generation and our music for the future."
The So Lost singer admitted he is proud of the increasing variety of performers at festivals and is thankful consumers are supporting "real music".
"I think that live music's never going to die and more people are getting back into real music. There's been the resurgence of records as well," he said.
Suleiman, who was signed to Sony in 2014, writes and produces his own music and has been praised for his unique tone.
Addressing the trend of dance music currently dominating the charts, the State Of Mind singer said: "Everyone's entitled to make what they want to make and some people might want to make that kind of music.
"There's obviously a massive audience for that kind of music and sometimes people don't want to hear stuff that's too heavy and too deep.
"As long as there's enough of everything to around and there's more than enough music for everybody to go around."