Aero India 2015: India lures foreign investors in defence sector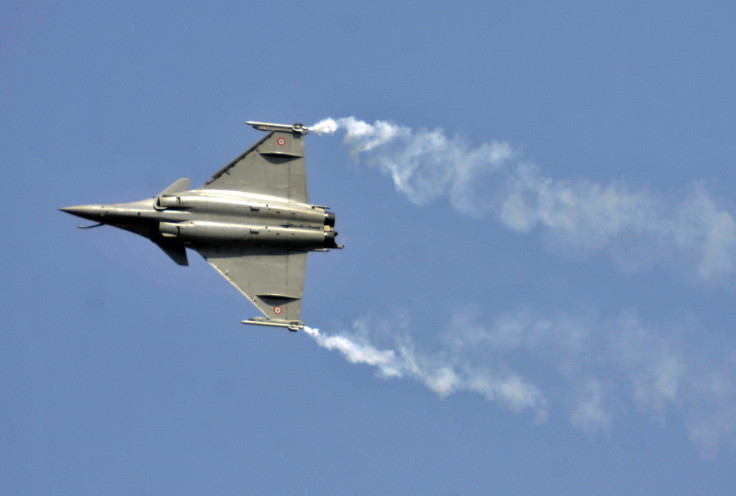 Indian leaders are attempting to attract foreign firms to invest in the country's relatively untapped defence industry as part of the invigorated 'Make in India' campaign.
During his address at the Aero India 2015 show in the south Indian city of Bengaluru, Prime Minister Narendra Modi treaded cautiously while encouraging overseas manufacturers to come to India.
Inviting the foreign dignitaries, Modi said: "From sellers, foreign firms must turn into strategic partners. We need their technology, skills, systems integration and manufacturing strength."
With the 'Make in India' slogan plastered across the venue at the Yelahanka air base in Bengaluru, Modi made a strong and clear pitch, saying: "We have the reputation as the largest importer of defence equipment. This may be music to the ears of some of you. But this is an area where we do not want to be number one."
"It will be no longer enough to buy equipment and simply assemble them here. We have been doing this in the past, without absorbing any technology or developing our own capabilities. In some areas, we are where we were three decades ago."
More than 300 foreign firms from a range of countries are participating in the ongoing five-day event, which usually turns catalyst for major defence deals in India.
Among them are 64 US companies, along with as many as 58 French and 48 British establishments.
Indian Defence Minister Manohar Parrikar, however, remained tight-lipped about the much-scrutinised Rafale deal with France's Dassault.
The long-delayed deal – initially worth $12bn but which could go up to $20bn - involves the supply of 126 fighter jets by Dassault to India. The deal has seen much turbulence with both sides blaming each other.
Parrikar told reporters that the deal is being reviewed by the Contract Negotiations Committee (CNC) and a concrete decision is likely to emerge in March.
"I have asked for the report. Until the detailed report is given, I will not be able to comment on the multi-billion dollar aircraft acquisition deal," he said.
Response for Make in India
Foreign delegates have sent somewhat mixed signals on Modi's invitation to invest in India, especially in the defence sector.
While expressing optimism over the energised environment in New Delhi, especially with regards to accelerated decisions on policy matters, foreign firms and officials also displayed an undercurrent of prudence.
Speaking about the campaign, in an interview with the IBTimes UK, Kishore Jayaraman, President of India and South Asia of Rolls Royce said: "For us [Rolls Royce] 'Make in India' is just an extension of what we have already been doing in India, but it's something coming from the highest authority in the government and the organisation behind it enables us to participate because there is now more focus."
"We need to build an ecosystem that will not only allow us to participate but allow the industry to participate and leverage India from a supply chain point of view. We need to ensure that we have created centres where Indian industry and global technology players can participate and co-develop/co-design products in India. That can be developed for the Indian market but it starts here and then it's exported outside of India."
Rolls Royce is already a key partner with the government-run defence organisation Hindustan Aeronautics Limited (HAL), which primarily operates in the aerospace industry.
Referring to the 'Make in India' initiative, Jayaraman said: "It's a case-by-case basis. Especially if you take defence, there are lot of government-to-government things that need to happen. We at Rolls Royce are business. We develop the products, manufacture the products and sell them.
"For us, what is important is that the government enables a technology-transfer environment. I think as a technology transfer environment is enabled, technologies start coming in including ours. So, that framework is the next step in this process."
Several others have also expressed similar enthusiasm over the initiative.
Israeli Defence Minister Moshe Ya'alon, who is in India leading a group of several high-profile delegates, said: "We welcome and appreciate Prime Minister Modi's policy of 'Make in India' and during my visit we'll examine together with the Indian government the concept of 'Make in India' in order to produce some products in India."
In the wake of reports suggesting India and Israel are on the verge of sealing a key arms deal, roughly worth $1.5bn, to supply Phalcon AWACS (Airborne warning and control system), the Israeli minister added: "We're very flexible and we're here to address the Indian needs. We're willing to work in joint production, joint development and we're available. We're open for every option to work closely with our Indian counterparts."
With defence manufacturers from across the globe flocking to India, key agreements are expected to be announced in the days following the Aero India 2015 event.
© Copyright IBTimes 2023. All rights reserved.