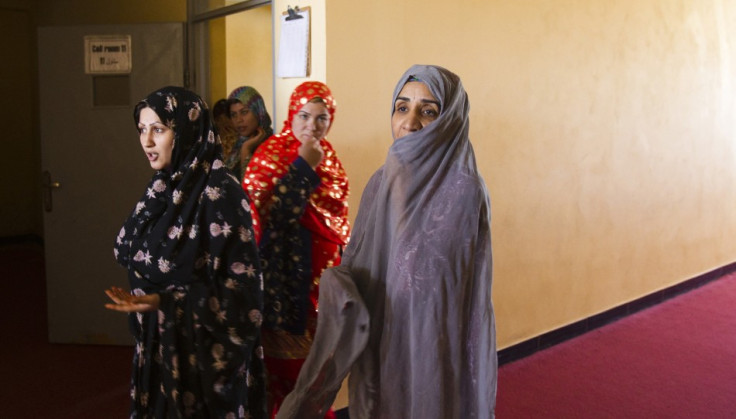 The number of female prisoners convicted for "moral crimes" is on the rise in Afghanistan, even after a decade of international intervention and aid in the country.
Most of the women prisoners are sentenced for "crimes" such as adultery or fleeing their homes.
Afghanistan has received massive aid from Western countries in order to modernise its justice system, yet women are often held in prisons built with such international aid even after the end of Taliban rule.
According to a latest statistics by the United Nations, the number of women prisoners has increased from 350 to 600 over the last two years. The figures emerged in the Bonn Conference in Germany, which is reviewing the 10 years of NATO intervention in Afghanistan and the planned withdrawal by 2015.
The Supreme Court of Afghanistan has recently ruled that a woman should be locked up in prison if she runs away from home and takes refuge in places other than with the police or her relatives. The court feared a rise in illicit sex and prostitution in such cases.
The ruling has helped in prosecuting women who try to escape forced marriages, beatings and husbands who had forced them into prostitution.
"It's devastating that these cases not only continue, but seem to be increasing 10years after what was supposed to be a new beginning for Afghan women," Heather Barr, a Human Rights Watch researcher, told The Telegraph.
"These cases call into question what progress has really been made for Afghan women and what type of future lies ahead for them as the international community departs," she added.
About £2 million of British taxpayers' money had been given to the prison in Lashkar Gah and a further £900,000 would be spent next year to build blocks for women and children, according to the Telegraph report.