Afghan officials have made 24 arrests after attackers disguised as doctors stormed the country's largest military hospital in Kabul on 8 March. The assault left 50 people dead and wounded dozens of others, including patients and members of staff.
Questions over how the gunmen were able to access the medical facility are growing louder given the hospital's close proximity to the heavily guarded US embassy.
The charges for the arrests – which includes generals – range from complicity to negligence and incompetence. As the questions crescendo, Afghan authorities held a news conference in the capital city on Wednesday (15 March).
"We are working on evidence to find out if someone has been involved from the hospital," Deputy Defence Minister Helaludin Helal was quoted as saying by Reuters. "The process is complicated and it takes time."
The Islamic State (Isis) took responsibility for the fatal incident, although doubt has been cast over the claim given the complex nature of mounting an attack on a military hospital. Moreover, Isis has relatively few fighters in Afghanistan and the ones that are there are mostly situated in the eastern province of Nangarhar.
The Taliban has rejected any involvement in the attack, but according to Helal, one attacker shouted: "Long live the Taliban."
According to the defence ministry spokesman Dawlat Waziri, the assailants were able to infiltrate the 400-bed Sardar Daud hospital complex by using a "fake" pass.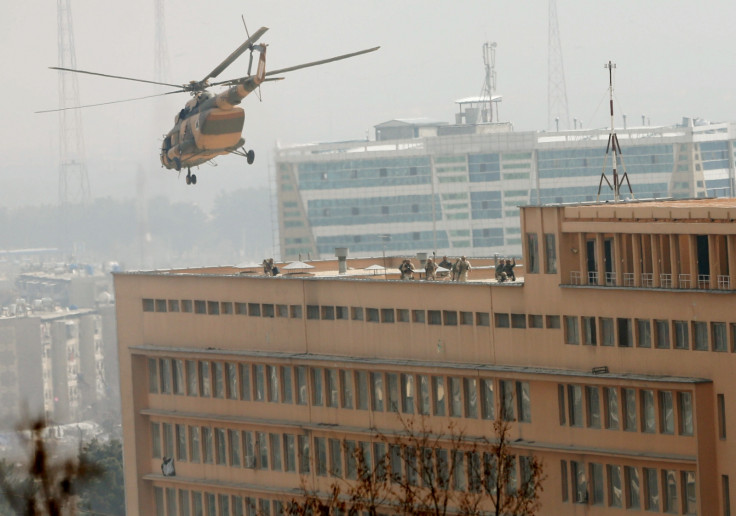 Disguised as medics, at least five gunmen carrying automatic weapons and hand grenades hunted down patients and medical staff. Authorities were only able to quell the attack after seven hours, leaving the killers with ample time to embark on a murderous spree.
During the news conference, Waziri said officials were looking into the possibility of an insider job – but did not directly address claims that doctors working at the medical facility were involved, according to a New York Times report.
Speaking to Reuters on condition of anonymity, one official claimed: "Without inside help, this would not have been possible."
He added that one staffer in particular was under scrutiny. "He had a badge to access all hospital wards and could bring his car inside the compound without check," the official said.
"Doctors and the head of the hospital know him very well," he added.
Afghan President Ashraf Ghani said the deadly attack "trampled all human values".
He added: "In all religions, a hospital is regarded as an immune site and attacking it is attacking the whole of Afghanistan."