Afghanistan: Suicide Vest Girl Beaten By Father And Brother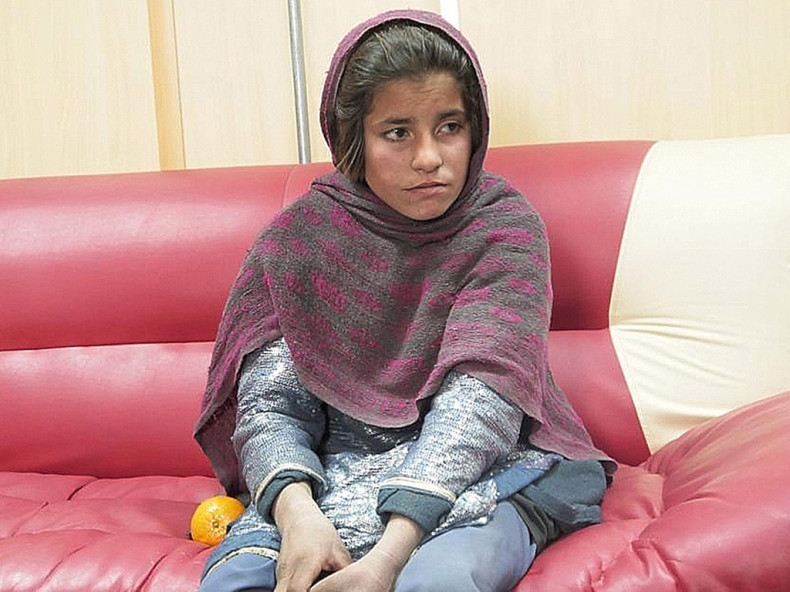 An Afghan girl thought to be 10 years old said she was beaten by her father and brother then ordered to put on a suicide vest in an attempt to bomb a checkpoint in Helmand province.
Spozhmai told the BBC that her father and brother had beaten her before the attempted attack, which ended when a soldier spotted her wearing the garment last week and she was placed in protective custody in Lashkar Gah.
Police maintain she was forced into the attack by her brother Zahir, thought to be a prominent Taliban commander.
Afghan president Hamid Karzai condemned the Taliban over the alleged plot, but the group has denied any involvement.
Qari Yousef Ahamdi, a spokesman for the group, stated the story as "government propaganda" and said: "We never do this, especially with girls."
Spozhmai has appealed to Afghan President Hamid Karzai to be put in a new, safe home.
In her appeal, she said: "I won't go back there. God didn't make me to become a suicide bomber. I ask the president to put me in a good place."
Talking on BBC Newsday, she revealed she had been kept as a slave in her family home.
"I did all the things at home, I cooked, I cleaned the whole house, and they would treat me badly as if I was a slave."
She said her father had ordered her to return home but she had refused, saying she would rather "'kill myself rather than go with you'."
She added: "The same thing will happen again. They have told me before: 'If you don't do it this time, we will make you do it again.'"
Malala Yousafzai, the revered young Pakistani school pupil and education activist from the Khyber Pakhtunkhwa province, has appealed for Spozhmai to be placed in a safe home.
Others have expressed the concerns for the girl's welfare on Twitter.
@gregmortenson I hope she is protected and does not face retribution. Thinking of #Spozhmai

— I Am Eleven (@I_Am_Eleven) January 11, 2014