The first female fixed-wing pilot in Afghanistan's air force, Captain Niloofar Rahmani, has requested asylum in the United States, the Afghan defence ministry said on Monday (26 December). Rahmani made the request after allegedly receiving death threats from hard-line insurgents.
The 25-year-old has been training at airbases in Arkansas, Texas and Florida for the last 15 months. She was scheduled to return to Afghanistan last week but cited fears for her safety shortly before her departure. She revealed on Thursday (22 December) that she applied for asylum in the US in the summer.
In a New York Times interview, she said: "Things are not changing" in Afghanistan. "Things are getting worse and worse." The decision sparked stinging criticism that she was betraying her country.
General Mohammad Radmanish, Afghan defence ministry spokesperson, dismissed the claims of her life being in danger. "What she said in the US was irresponsible and unexpected. She was meant to be a role model for other young Afghans. She has betrayed her country. It is a shame."
"I am sure she lied by saying she was threatened, just to win the asylum case. It is baseless that she claimed her life was at risk while serving in the Afghan Air Force," said Radmanish.
"Since Captain Rahmani's claim is new, we expect her to change her mind and return to her own country and continue serving as a pilot. We request from our American friends and government to reject her asylum case and send her back, because knowing the truth, Captain Rahmani's life isn't at risk at all."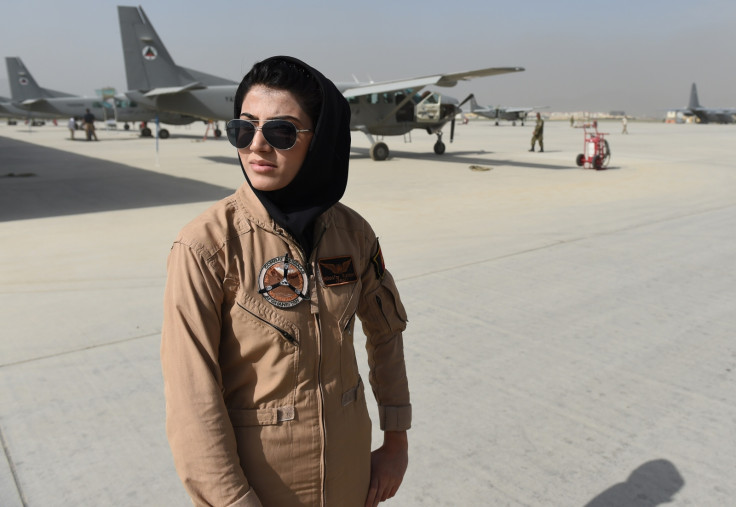 There was little support for her decision in Afghanistan, with concern that her asylum request could impact the training of Afghan pilots outside the country.
Colonel Ayan Khan, a helicopter pilot with the Afghan Air Force said "Captain Rahmani's claim that she was harassed in the workplace is not true, because in the air force all the pilots and staff are well-educated and highly trained people. How can they harass their female colleague who serves alongside them?"
In 2015, the US State Department honoured her with the Women of Courage award, celebrating her achievements as an example of success in advancing women's rights in Afghanistan.