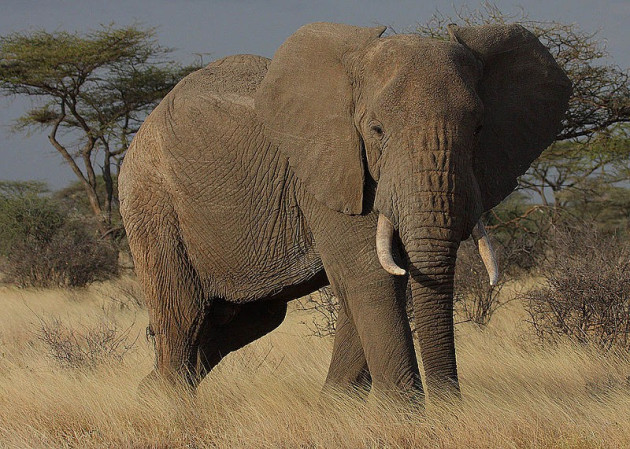 Violence in Mali is leading to the destruction of the country's elephants, with just 350 of the Gourma species remaining.
Researchers from the University of British Columbia and Oxford University say conflict, climate change, hunting and drought have led to the population decrease.
Conflict in Mali broke out at the start of the year, with insurgent groups fighting against the Malian government for greater autonomy for northern Mali, or outright independence.
Gourma elephants, from Mali's northern region, are adapted to live in the desert and endure sandstorms, water shortages and temperatures reaching over 50 degrees Celsius.
Lead researcher Jake Wall said: "In recent years, the Mali elephants have largely managed to maintain their numbers in extreme natural conditions of heat and drought.
"The uprising occurring in northern Mali puts them at greater risk, as does increasing human settlement in their traditional territory and the growing risk of ivory poaching."
Scientists tracked the elephants with GPS for two years. They found the elephants cover around 32,000 square kilometres every year, looking for food and water along a network of pathways.
Another surprise finding from the research was that male and female elephants only share a small portion of this journey: "We think the difference is partly because of their tolerances towards people," Wall said.
"Bulls generally take more risks and occupy areas that have higher human densities. They also have varying food strategies and we think that differences in the areas they occupy might be because of different vegetation types in those areas."
It is thought that the distances Gourma elephants travel will increase as food and water in the area become scarcer.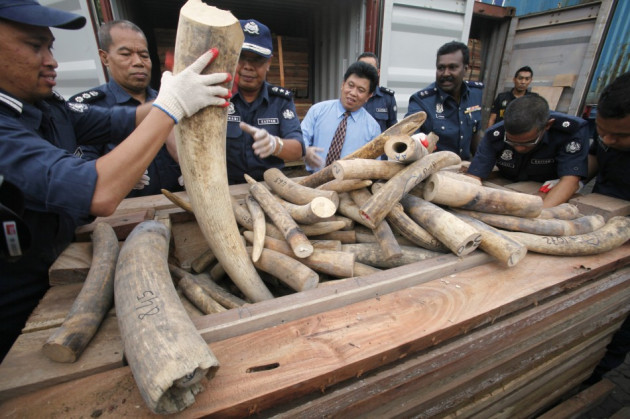 This research comes as the Royal Malaysian Customs made its largest ever seizure of ivory in transit through the country.
Authorities found 1,500 pieces of elephant tusk hidden in crates shipped from the port of Lomé in Togo, Africa, heading to China. The shipment travelled through Algeciras before going to Port Kelant, one of Malaysia's busiest container terminals.
A Malaysian company based at the port is being investigated. If convicted, the company faces a fine of up to RM500,000 (£100,000) and individuals could be jailed for five years.
Togo is known as a major source of ivory leaving Africa and the country is regularly implicated in reported seizures.
This latest shipment represents the fourth seizure of African elephant ivory at Port Kelang since July last year. In December 2011, 1.4 tonnes of ivory were seized, while 695 elephant tusks were found in September 2011.
William Schaedla, south-east Asia director of TRAFFIC, the wildlife trade monitoring network, said: "TRAFFIC commends the Customs Department on its vigilance and hopes to see it pursue all leads towards finding the criminals that are using Malaysia as a transit point for ivory.
"We also urge authorities to ensure proper systems are in place to catalogue and stockpile the seized ivory."