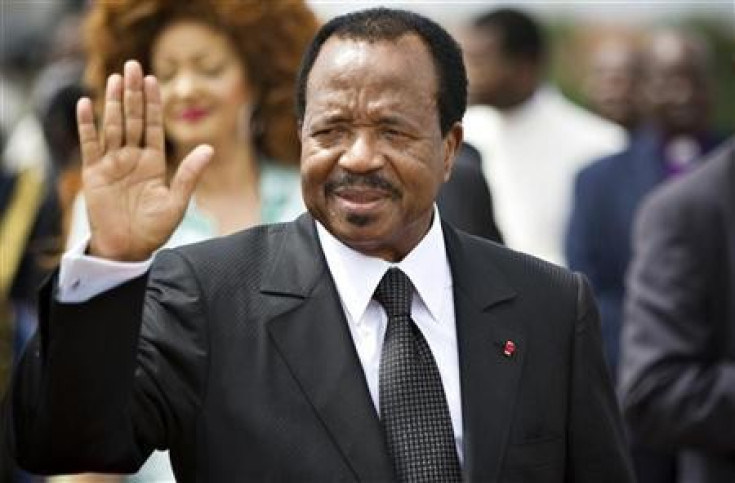 Nigeria's President Muhammadu Buhari submitted a form to officially disclose his financial standing earlier in September in a bid to promote transparency in the country, marred by corruption and grafts.
According to documents submitted to the Code of Conduct Bureau (CCB), one of Nigeria's largest anti-corruption agencies, the president had $150,000 (£98,361) in his bank account, he owns seven houses and several cars, some of which had been donated to him after his jeep was damaged during an attack by terror group Boko Haram in July 2014.
Spokesperson Garba Shehu said the president had less than 30m naira (£98,880) when he was sworn in on 29 May and that he lives "a spartan life". According to research on the annual salaries of African presidents, which was published by news platform Africa Review in July, Buhari earns around 14m naira (£45,586) including allowances. However, the president announced he would cut his salary by half, meaning he will earn 7m Naira (£22,858). It is not yet clear whether his annual salary has already been halved.
As the documents submitted by Buhari are currently being reviewed by the CCB, IBTimes UK looks at the top five wealthiest African leaders.
Paul Biya, Cameroon: £397,019 ($610,000)
The salary of Cameroon's President Paul Biya is probably the highest among African presidents. Biya, who has been the leader of the country since 1982 and has been dubbed "one of the world's worst dictators", is believed to be earn 359m Central African CFA francs (£397,019).
Africa Review compared his salary to what an average Cameroonian earns and found the leader's annual income is about 229 times more than the average salary. In 2009, the leader sparked outrage after reports emerged of a 20-day holiday in France where he spent an average of £35,000 a day, totalling £700,000.
Mohammed VI, Morocco: £312,408 ($480,000)
Formerly dubbed as the "king of the poor" for his attempts to lift Moroccans out of poverty when he took power in 1999, Mohammed VI earns around 68 times more than an average Moroccan citizen and his yearly salary is of MAD 4.6m (£312,408), Africa Review said.
In 2004, privately owned Moroccan magazine Tel Quel took the unprecedented step of disclosing the leader's salary, claiming Mohammed VI earned around £29,276 a month, less then a typical company director. According to this estimate, he would earn £351,322 a year.
The following year, Tel Quel published the average yearly spending of the royal family. According to the report, Mohammed VI's expenses cost Moroccan taxpayers £144.6m a year.
The same year, Tel Quel's founder and then editor-in-chief Ahmed Benchemsi and one of the magazine's journalist, Karim Boukhari, were convicted on charges of defamation. Since it was founded, the magazine has been subjected to pressure by the Moroccan government regarding its reports.
Jacob Zuma, South Africa: £176,941 ($272,000)
Jacob Zuma is among Africa's best paid leaders, with a yearly salary of 3.7m rands (£176,941). He earns around 22 times more than an average South Africa, as per Africa Review's estimates. Despite opposition by several parties, in June, the South African government approved Zuma's request of increasing his salary by 5%.
Jakaya Kikwete, Tanzania: £124,962 ($192,000)
Tanzania's leader Jakaya Kikwete earns around TZS 416m (£124,962), around 109 times more than an average worker in the country, according to Africa Review. In 2013, Kikwete – who took office in 2005 – rejected rumours that he was earning about TZS 32m per month. Mizengo Pinda, the country's prime minister, said in an official statement that he earned around TZS 6m per month and the difference between his and Kikwete's salary was less than TZS 1m.
Abdelaziz Bouteflika, Algeria: £109,335 ($168,000)
Abdelaziz Bouteflika, in power since 1999, is among Africa's best paid leaders with a yearly income of DZD 17m (£109,276). His salary is 12 times bigger than the one of an average worker in Algeria, Africa Review said.
Find out what other African presidents are paid on an annual basis.