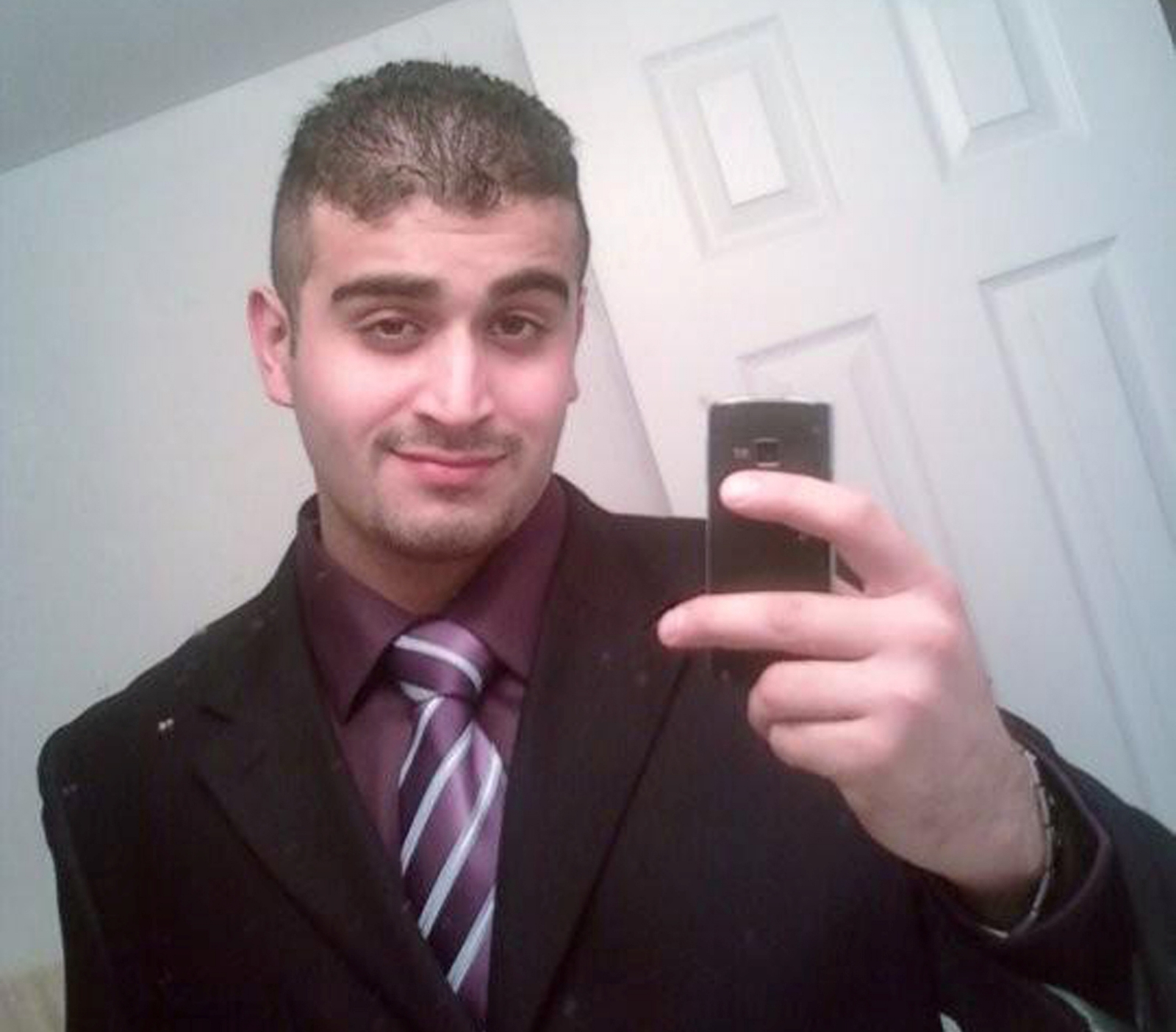 Since Omar Mateen murdered 49 LGBT revellers at Pulse Bar last weekend, reports have surfaced which suggest he may have been struggling with same sex attraction. At least five people have come forward to say they'd seen him at the club previously. He had been spotted on gay dating apps. His ex-wife has also suggested that he was gay.
The growing evidence that Mateen may not have been straight brings to mind the old cliché that the most vicious homo/transphobes tend to be in some way LGBT themselves. It's an incomplete answer to the homophobia issue. Firstly, it says nothing about the biphobia and transphobia within our own community. But perhaps more importantly, it absolves societies of accountability, when homo and transphobic laws are passed by overwhelmingly cis, straight governments that are given a mandate by overwhelmingly cis, straight communities.
However in this case, it seems as though being closeted might have played a role in forming violent hatred. It's not a unique case, although it is the most extreme. Every ex-gay activist and hate preacher who is discovered on Grindr is an example of how closeted LGBT people project the self-loathing that they are unable to deal with onto their own kind.
Mateen must be accountable, even in death, for his actions – for the lives he robbed, the families he's destroyed and the feelings of insecurity he's left in our community. But if this particular strain of anti-LGBT violence is to be stopped, we need to talk about the closet, and the role that non-LGBT people play in forcing such a violent, miserable situation on all of us.
The closet is often, arguably, where mental illness takes root. Where suicidal thoughts, which we are twice as likely to have, bubble to the surface. Where shame and self-hatred festers. And, in extreme cases, where a total rejection of our sexual and gender identities manifests. Sometimes this is expressed in self-harm or suicide. And sometimes, as it could appear to be in this case, in mass murder.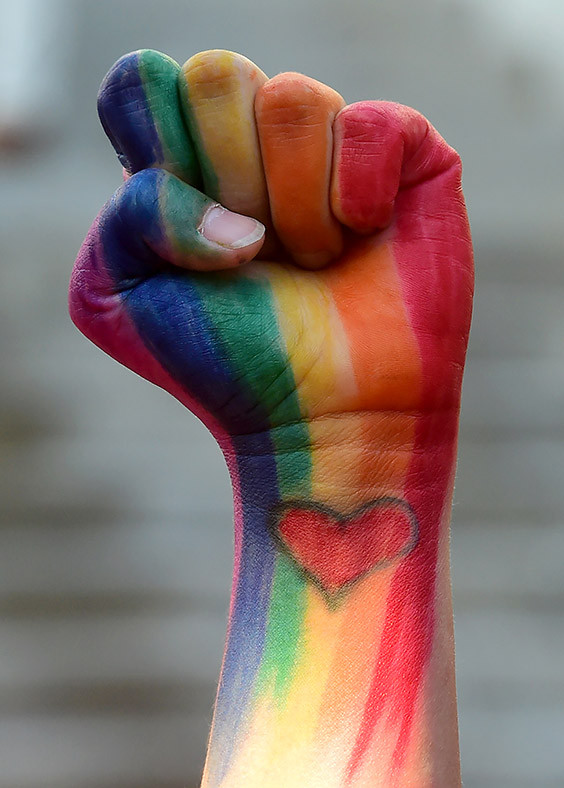 A rainbow-coloured fist during a vigil at Los Angeles City Hall
Frederic J Brown/AFP
It's where we modify, or give up on our dreams so we can fit in with society. Where we obsess over every movement and inflection, to ensure we don't give the game away. It's where we silently listen to friends, teachers, parents and strangers invalidate who we are, and wish violence or death upon us. It's where we're reminded, often throughout our childhoods, that we are not wanted as our authentic selves.
Many of us decide to bury particular traumas and issues when we come out of the closet. We're too busy rebuilding relationships and re-learning how to be ourselves to bring up old issues with the people closest to us. But until we break our silence over just how damaging closeted life can be, we can't hope to begin to tear down this needless and harmful rite of passage.
Until we break our silence over just how damaging closeted life can be, we can't hope to begin to tear down this needless and harmful rite of passage
However, the real responsibility here lies with non-LGBT people. The power is yours to make the closet redundant. Until we come out, we are largely invisible. But every joke about a young boy's femininity, every time you invalidate a trans person's gender, every comment on bisexuality being just a phase trickles into a culture of fear for LGBT people. That fear can so easily lead to self-loathing, which can lead to tragedy.
So, when you stand in solidarity with our community in the wake of Orlando, ask yourself, what are you doing? Are you telling your children, however unlikely you might think it is, that it's okay for them to be LGBT? Or are you visibly angered when your little boy chooses a skirt when he plays dress up? Are you making jokes about LGBT people around your children, assuming that it has no effect on them? Are you telling your son trans women have no right to use the women's bathroom when he may be your daughter? Are you unthinkingly fostering self-hatred in your children because you think homosexuality and trans issues are somebody else's problem?
The closet can be a very private, intimate form of suffering. So much so that non-LGBT people might not recognise the damage it can do. But every non-LGBT person, every house of faith, every political party needs to address the role it plays in building and upholding the closet – and start talking about what we can do to end it.