Russia deploys troops in western Egypt as Putin eyes power in Libya
The country has reportedly deployed a special forces unit through Egypt.
Russia appears to be flexing its influence in north Africa, according to reports based on diplomatic sources.
Having intervened in Syria, the Soviet country is now reportedly attempting to play a similar role in Libya, which has been in a state of flux since leader Muammar Gaddafi was deposed in 2011.
According to US and Egyptian officials, both speaking on the condition of anonymity with Reuters, Russia has deployed special forces in western Egypt, at army bases near the Libyan border.
The deployments, which have not been reported before, are said to comprise of a 22-member special forces unit in the towns of Sidi Barrani and Marsa Matruh.
The Russian defence ministry has not responded to Reuters' request for comment and Egypt has denied the presence of any Russian troops on its soil.
"There is no foreign soldier from any foreign country on Egyptian soil. This is a matter of sovereignty," Egyptian army spokesman Tamer al-Rifai said.
In its reporting, Reuters was unable to independently verify the presence of Russian troops in Egypt.
If confirmed however, the strategy would be in line with Russia's strategy, according to a US security official.
Russia is trying to "regain a toe-hold where the Soviet Union once had an ally in Gaddafi," the official said.
"At the same time, as in Syria, they appear to be trying to limit their military involvement and apply enough to force some resolution but not enough to leave them owning the problem."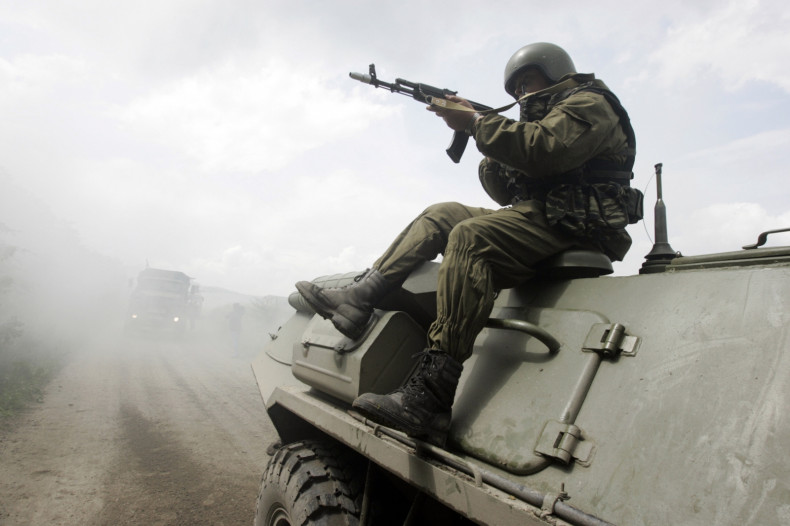 Russia has repeatedly said that its primary objective in the Middle East is to contain the spread of violent Islamist groups.
The country's links to both Libya and Egypt date back to the Soviet Union. In spite of the historic relationship however, the development is concerning for US officials who have tried to play a greater role in oil-rich Libya in the post-Gaddafi years.