Turkey is set to ban the Dutch ambassador and suspend high-level diplomatic relations with the Netherlands in retaliation at the country's decision to block its ministers from campaigning in the country.
Turkish Prime Minister Numan Kurtulmus announced in a press conference on Monday (13 Monday) that the Dutch ambassador would be barred from returning to Ankara.
The move comes after Dutch authorities prevented Turkish ministers from speaking at rallies in support of President Recep Tayyip Erdogan.
The controversial leader is relying on the expatriate vote to secure victory in an upcoming referendum, set to decide on the expansion Turkish presidential powers.
Dutch authorities believe the ban on the rallies was necessary due to fears of unrest and in response to an increasingly authoritarian tone from Erdogan following a failed coup last summer.
The two NATO allies have descended into a bitter war of words, with Erdogan accusing the Dutch government of acting like "Nazi remnants" for not allowing the rallies, amid threats to take the matter to the European Court of Human Rights (ECHR) as he looks to consolidate power.
Dutch police with water cannons and police dogs clashed with Turkish expatriates over the weekend as the planned rallies descended into violence ahead of an 16 April referendum.
"We are doing exactly what they did to us. We are not allowing planes carrying Dutch diplomats or envoys from landing in Turkey or using our airspace," Deputy Prime Minister Numan Kurtulmus said according to Reuters.
"Those creating this crisis are responsible for fixing it."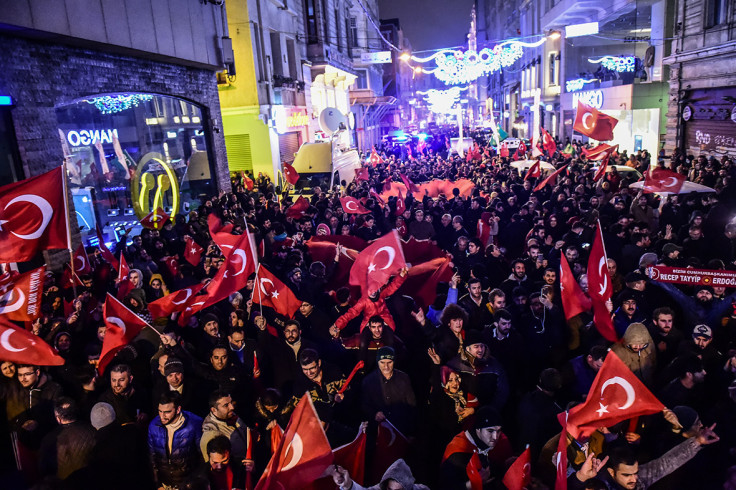 Kurtulmus also threatened to scrap Turkey's deal with the EU that was designed to stem the flow of migrants into Europe, saying the agreement may have to be re-evaluated. Turkey has also summoned the Dutch charge d'affaires to complain about the ban.
He added that high-level government meetings would be suspended between the two countries although the sanctions did not appear to include economic measures or travel restrictions for Dutch nationals.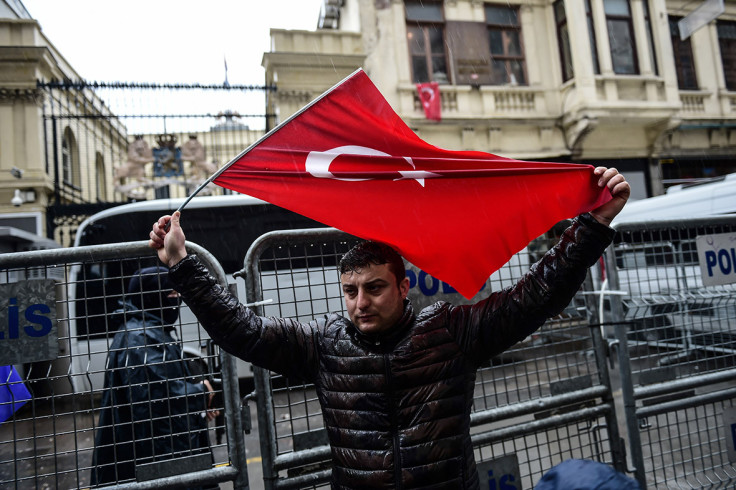 On Saturday (11 March), the Dutch government barred Turkish Foreign Minister Mevlut Cavusoglu from flying to Rotterdam.
Family Minister Fatma Betul Sayan Kaya was later blocked from entering the Turkish consulate in the city, before she was escorted back to Germany.
Several European countries, including Germany and Austria, have cited security concerns as justifiable reason for blocking pro-Erdogan rallies, however a gathering in France went ahead.