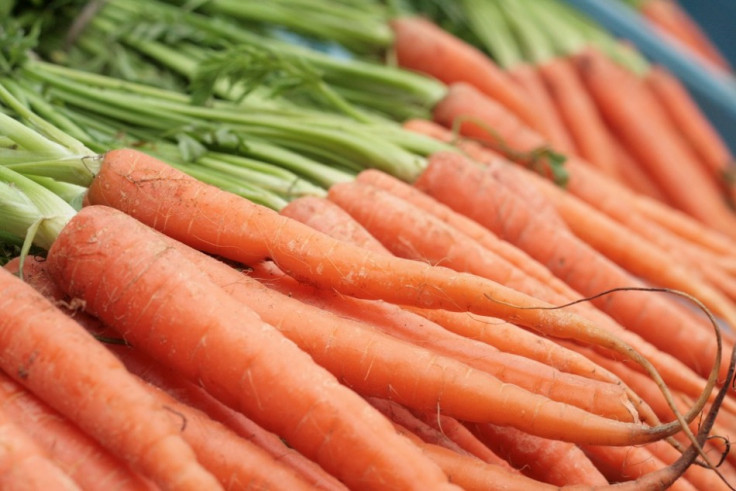 Money may not grow on trees, but diamond rings can appear on carrots.
A 84-year-old woman found her engagement ring on a carrot 13 years after she lost it in the garden of her family farm in Alberta.
Mary Grams was tending her garden in 2004 when she realised she had lost the diamond ring her husband had given her when he proposed, she told the Canadian Press. She remembers when it happened – the ring slipped while she was pulling a particularly big weed, one day in September.
"We looked high and low on our hands and knees," she said. "We couldn't find it. I thought for sure either they rototilled it or something happened to it."
Her husband, Norman, had given her the jewel 54 years earlier, in 1951, one year before they married.
Grams thought the ring was gone for good, and immediately replaced it. She didn't tell her husband: "I thought for sure he'd give me heck or something," she said.
But yesterday Mary had a phenomenal surprise when their daughter-in-law, Coleen Daley, came back from a visit at the family farm. She handed Mary a very precious carrot, circled by the lost ring.
"I knew it had to belong to either grandma or my mother-in-law," Daley said, "because no other women have lived on that farm," she said.
Daley observed the carrot actually looked like a finger, adding:""If you look at it, it grew perfectly around the carrot. It was pretty weird looking. "I've never seen anything like that. It was quite interesting."
Grams was thrilled to recover her engagement ring, saying she couldn't wait to try it on.
It slid right on her finger, as she giggled: "I'm going to wear it cause it still fits."
Sadly, Norman died 5 years ago, just a month after their wedding's 60th anniversary.