A 21-year-old year old from the UK has been praised after helping to locate a missing four-year-old girl in the US from his bedroom nearly 5,000 miles away.
Harry Brown, a Sainsbury's supermarket worker from Staines, Surrey, managed to track down Yvette Henley to a motel in Arizona after speaking to the girl's father online.
The four-year-old was reported missing by her grandparents Gary and Kim Forester, who were granted full custody of the girl after a court ruled she was suffering "emotional damage" living with her father, Virgil Henley.
After believing Henley had taken off with his daughter following a custody hearing, the Foresters contacted all his Facebook friends to ask for help in finding the girl.
Brown had coincidentally connected with Henley, 28, via Facebook several years ago. He started talking to him on the social network again after being contacted by the grandparents.
The pair spent two days talking to each other about a range of topics including money, the weather and kidney stones. Brown eventually offered to send Henley a pizza, to which he replied: "My kidneys hurt soo [sic] bad I can't eat but my wife does."
Brown managed to tease out where Henley was staying in Arizona and even the room number of the motel he was at after asking for his address to send the pizza to.
Authorities later confirmed that Yvette was later found safe in the Arizona motel following Brown's tip-off, with her father taken into custody.
Brown told the Mirror: "I spend my life on the internet but little did I know that talking to random people would lead to me finding this little girl.
"She is loving where she is now. I cried so much when I saw the photos of her with her grandparents.
"The police had been trying to find her since May and within two days I got his exact location. It's a really weird set of circumstances that fell into place. Before, Yvette was probably living a nightmare.
"Now she is in the best place possible for her. She is having the happiest days of her life."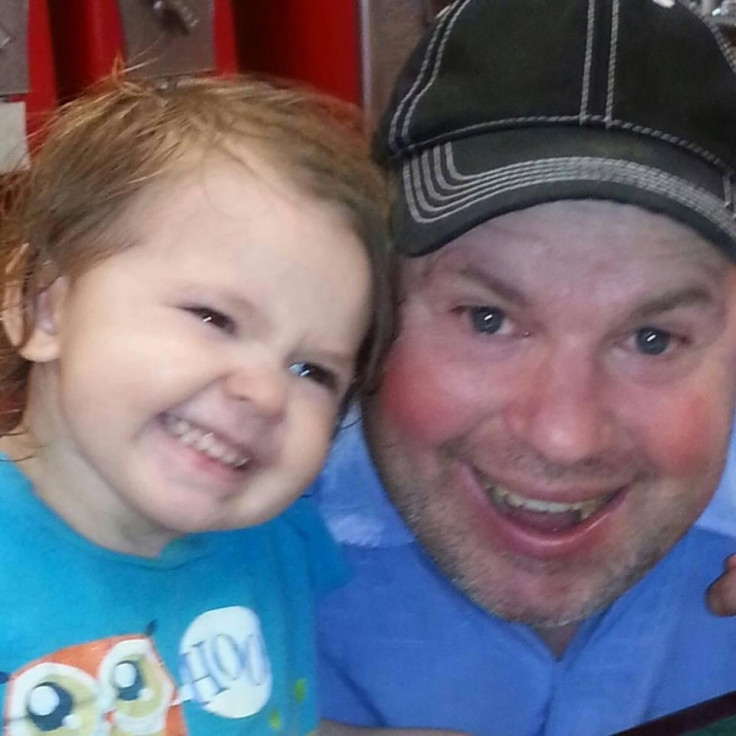 Gary Forester, 46, paid tribute to Brown for his action after his granddaughter was found. He wrote on Facebook: "I battled every day with multiple local authorities who didn't take me seriously.
"Harry all the way in London, England was the only one who helped and found our Yvette. Harry will always be in our family's hearts."
A San Bernardino County Sheriff's Department spokesperson said: "The missing person report for Yvette Henley was filed by her grandfather on 20 June in Hesperia.
"He believed Yvette was with her parents and he had not been able to reach them. The grandfather was given guardianship of Yvette also on 20 June.
"At the time he filed the report it had been 10 days since he had last seen the three of them."