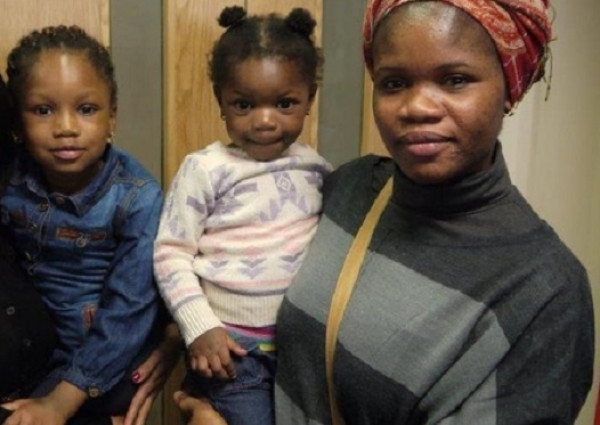 A woman who was due to be deported to Nigeria, despite fearing her two young daughters will endure female genital mutilation (FGM), has been given a temporary reprieve.
Afusat Saliu, 31, and her daughters Bassy, three, and Rasidat, one, were due to be flown to Nigeria after been taken from their home in Leeds and driven to Heathrow Airport in London.
Saliu and her family were scheduled to be put on a Virgin Airways flight to Lagos on the evening of 29 May. However, it is believed she has been given a reprieve as she had not been given a full 72 hours' notice from the time of her arrest until her deportation.
Saliu's lawyer, Bhumika Parmar of BP Legal, also said the last-minute stay could be down to increased pressure on Virgin, and its owner Sir Richard Branson, to refuse to fly the family to Nigeria.
Branson was bombarded with requests via Twitter to personally intervene and stop Saliu from being deported on his airline's flight.
Virgin were also accused of hypocrisy for a refusing to allow the extradition of Saliu and her daughters, despite campaigning against FGM.
Branson's own daughter, Holly, also wrote an article on Virgin's website which she described the practice as an "horrendous" and a "serious violation of internationally recognised human rights".
Responding to the calls, Richard and Holly Branson said in a joint statement: "Without knowing the specifics on the case, it is very difficult to comment in detail on a legal decision taken by the Home Office. While Virgin Atlantic cannot confirm whether any passengers are or are not flying with them due to data protection laws, they would view any case like this with the safety and welfare of all passengers their primary concern.
"Regardless, if Afusat Saliu and her family are deported to Nigeria, we call upon the UK and Nigerian governments to do all they can to protect the family and ensure they are not put at risk of female genital mutilation."
They added: "The authorities must ensure the Saliu family are given all support and protection possible."
Parmar launched a judicial review in a bid to stop the Saliu deportations. She said the Home Office ignored its own guidelines by ordering a deportation before a review was heard.
The Home Office has refused to make a statement on this case, saying it does not comment on individual cases.
Saliu, a victim of FGM herself, moved to the UK from Nigeria in 2011. As well as fears her daughters will also endure FGM, she claims her family will targeted by Islamic militants Boko Haram if she is forced to return to her home country.
More than 123,000 people have signed an online petition urging Saliu's deportation to be blocked.