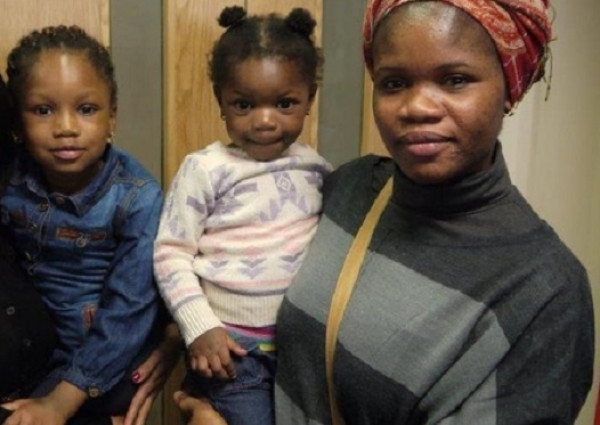 Richard Branson's Virgin Atlantic was accused of hypocrisy for not standing against the extradition of a Nigerian family, who allegedly face female genital mutation (FGM) in their home country.
The airline and its owner were urged to prevent the extradition of Afusat Saliu, 31, and her young daughters Bassy, three, and Rasidat, one, by blocking their proposed Virgin Atlantic flight to Lagos.
Asylum seeker Saliu and her family have already been moved from their home in Leeds, where they moved to in 2011, down to London ready for deportation. It is believed they are currently being held at Heathrow Airport.
More than 120,000 people have signed an online petition urging her deportation to be blocked over fears her daughters will be at risk to FGM and the family targeted by Islamic militants Boko Haram.
Many people have also bombarded Branson on Twitter to ask him to personally intervene, some pointing out that Virgin and his own daughter Holly Branson have previously spoken out against FGM.
Writing on the Virgin website, she described the practice as an "horrendous" and "serious violation of internationally recognised human rights".
She adds: "Every female who suffers female genital mutilation, is one female too many and it's about time we did something about it. I want to live in a world where FGM is a thing of the past, and I know that if we stand together, we can end the practice once and for all in our lifetimes."
People have commented on the article to accuse Virgin of acting hypocritically for standing against FGM, but refusing to step in to prevent Saliu – who is already a victim of FGM - and her daughters been sent back to Nigeria.
"You can't run this kind of campaign on your website and then fly Afusat Saliu and her two tiny daughters home to face the risk of FGM. You just can't," wrote Saskia Baron.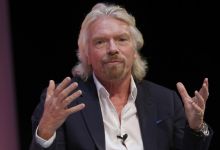 Elizabeth Maher added: "Dear Mr. Branson, please do not allow them to be carried on your aircraft. Please show them some compassion. Thank you in anticipation of your kindness and humanity."
Saliu's solicitors, BP Legal, have launched a judicial review in a bid to keep her in the country.
Bhumika Parmar, from the firm, said: "Normal practice is that once judicial review is issued, the Home Office rarely removes as a right to a fair hearing should be exercised.
"In fact, their own guidelines state that detention should be a last resort."
A spokesperson for Virgin said: "The Home Office makes the flight arrangements for all deportee passengers. It is not for the airline to refuse to carry a deportee passenger on the grounds of their immigration case, as the airline has no knowledge of individual cases. It is for the Home Office to make immigration policy and take decisions of this nature."
A Home Office spokesperson said it could not comment on individual cases, but added: "The UK has a proud history of granting asylum to those who need our protection and we consider every claim for asylum on its individual merits.
"We believe that those who fail to establish a genuine fear of persecution should return home voluntarily. If they do not, we will enforce their removal."