AirAsia Flight QZ8501: Bleached bones found in recovered fuselage wreckage
AirAsia flight QZ8501's fuselage has been retrieved from the seabed and sent to to experts in Jakarta for analysis. Investigators hope it will provide more information, enabling them to piece together the last minute of the ill-fated flight.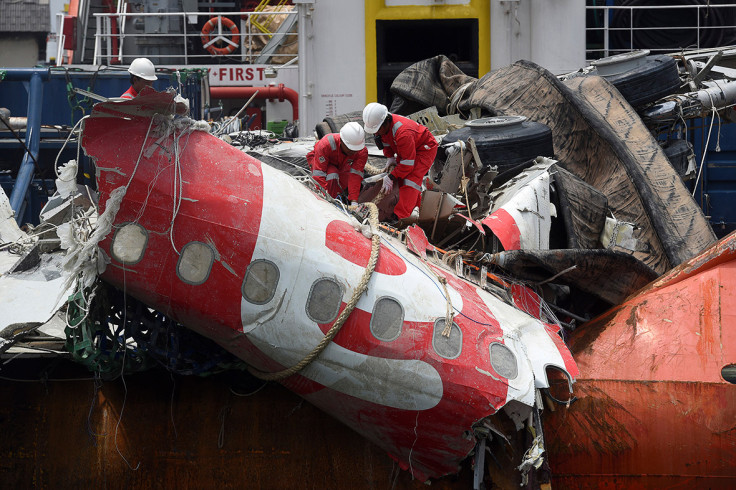 The Singapore-bound flight crashed 40 minutes after take off from the country's second largest city, Surabaya, killing all 162 passengers on board.
"We have retrieved the last and large part of the AirAsia fuselage with a wing still intact," Bambang Soelistyo, Indonesia's National Search and Rescue Agency chief, told AFP.
He said no bodies were found during the course of the operation, but photos show bones among the debris and personal possessions discovered inside the fuselage wreckage.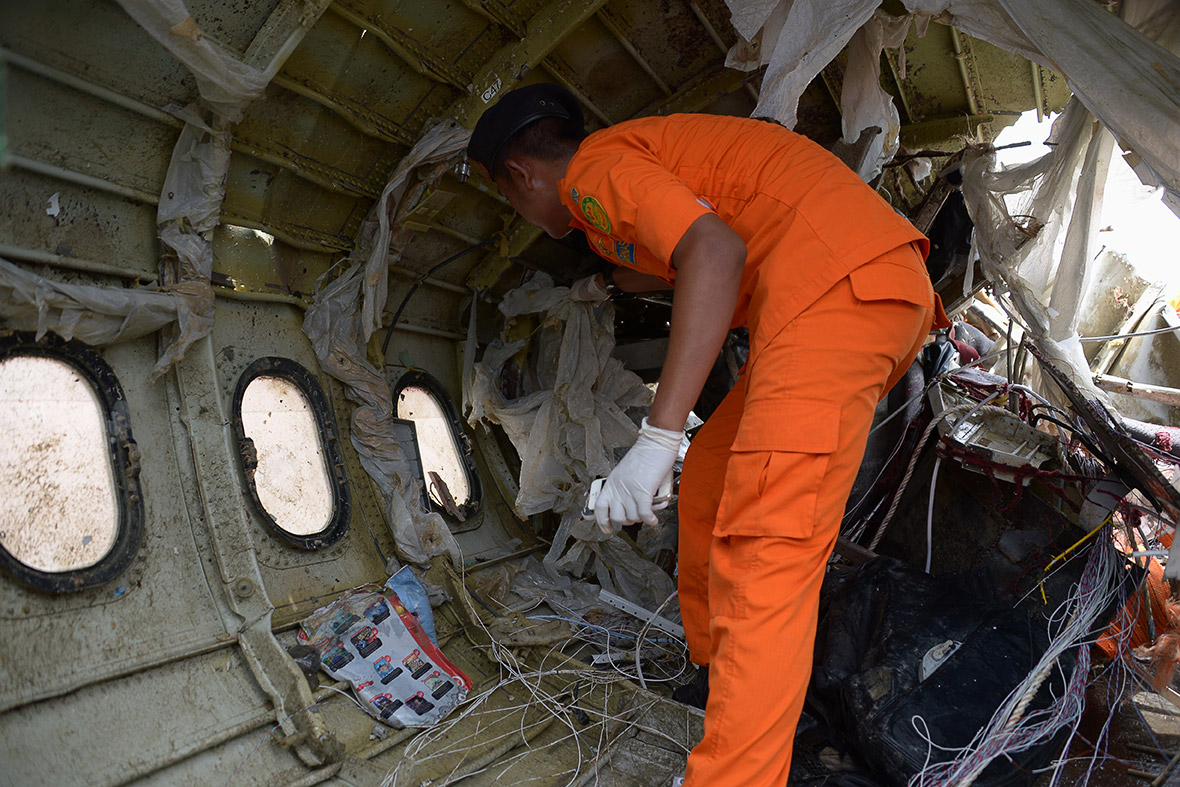 With rescuers having now scoured the Java sea for over two months, Soelistyo said they will soon end the search operation for victims.
"On Tuesday (3 March) I will meet the relatives and afterwards I will close the main operation. For the next step, I will coordinate with the victims' relatives and the next operation will be a small scale operation for a week or two weeks. It is up to the outcome of the meeting with the victims' relatives but surely it will stop. But for maximum limit I will say for two weeks, (and) after that we're done," he said.
103 bodies have been plucked from the sea and 60 remain missing, after an international joint effort scoured the sea for more than two months.
In Surabaya, families are still patiently waiting for news of their loved ones. Frangky Chandra said his family remains hopeful that the body of his brother, Gani Chandra, is still trapped somewhere in the aircraft
© Copyright IBTimes 2023. All rights reserved.