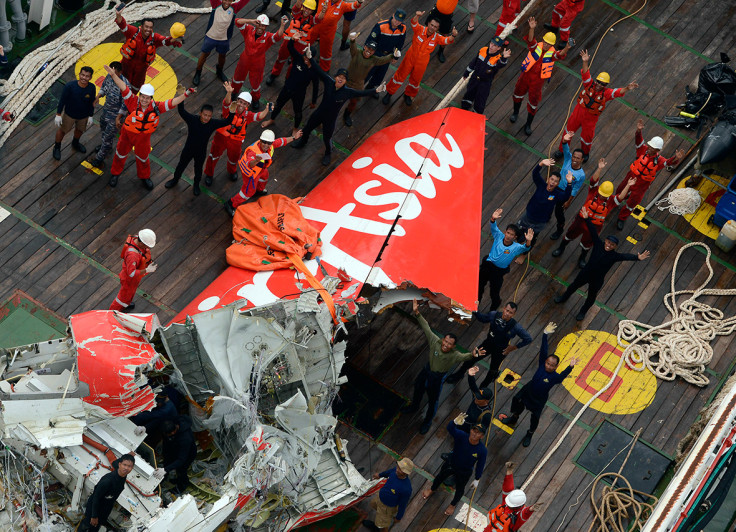 AirAsia flight QZ8501 ascended at a speed too fast for a normal commercial aircraft before it stalled and crashed into the Java Sea, Indonesia's transport minister has said.
Ignasius Jonan told parliament in Jakarta the plane was ascending at a speed of 6,000ft (1,828m) per minute, a speed beyond that which commercial aircrafts are designed for.
Data analysis reveals the Airbus A320 turned left from its flight path from Surabaya to Singapore before climbing too fast and then stalling.
"The plane may have climbed at the last minutes at the speed beyond normal limit. After that it stalled. Why did it stall? I don't know," Jonan told reporters.
"It is unlikely that a fighter jet would increase its flight level at a speed of 6,000ft per minute," he later told the Jakarta Post.
"The average speed of a commercial aircraft is probably between 1,000 and 2,000ft per minute because the aircraft is not designed to soar so fast," he told a House of Representatives commission.
One AirAsia pilot, who did not want to be named, told the Wall Street Journal the plane most likely got caught up in an updraft of air during the bad weather.
The plane contacted air traffic control requesting permission to access a higher altitude after 40 minutes into the two-hour flight because of the stormy conditions. But by the time controllers gave the all-clear the plane had vanished from radar.
A recent transcription of the cockpit recordings ruled out an act of terrorism.
A preliminary report on the crash is expected to be published on 28 January.
So far 53 bodies have been retrieved from the sea; 162 people lost their lives when the plane crashed on 28 December.