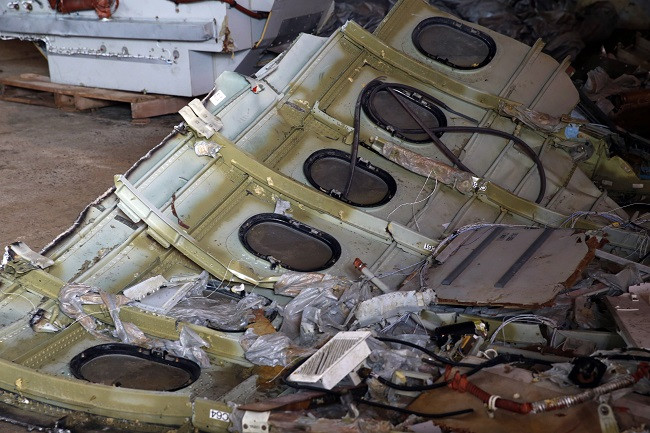 The tragedy of AirAsia flight QZ8501 was not caused by an act of terrorism, Indonesian authorities have confirmed.
Investigators said the cockpit recordings indicated there was no evidence of any foul play on the flight which crashed into the Java Sea on 28 December, 40 minutes after take-off.
"We didn't hear any voice of other persons other than the pilots," investigator Nurcahyo Utomo told Reuters. "We didn't hear any sounds of gunfire or explosions. For the time being, based on that, we can eliminate the possibility of terrorism."
They also ruled out any explosion which countered a theory put forward by an official last week from the National Search and Rescue Agency.
Utomo would not give any details about what was said in the last moments before the airliner crashed due to the constraints of Indonesian law but he stated "sounds of machines and sounds of warnings" still needed to be taken out to distinguish the cockpit's transcript.
The remainder of the two-hour recording will be transcribed by the end of the week.
It is believed the stormy weather conditions contributed to the disaster, which claimed 162 lives.
The pilot requested from air traffic control to climb to a higher altitude as he was approaching threatening clouds, but controllers refused the request because there were already six aircraft flying above it. By the time AirNav agreed to approve the ascent it had lost contact with the plane.
A preliminary report into the crash will be released early next week.