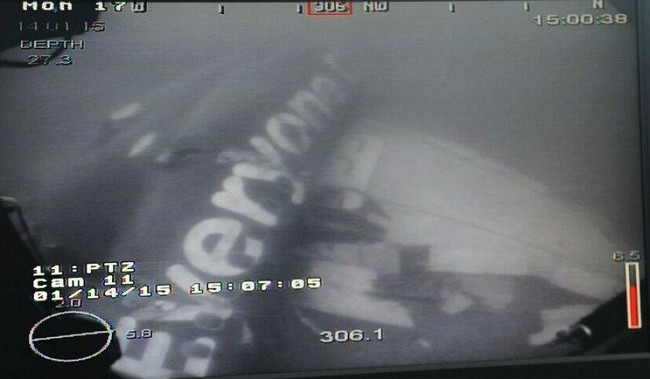 Indonesia's search and rescue agency has located the fuselage of the AirAsia flight that crashed into the Java Sea claiming 162 lives, according to Singapore's defence minister.
Ng Eng Hen posted on his Facebook page some grim pictures of the plane which is believed to hold the remaining bodies.
The navy on board vessel MV Swift Rescue used sonar equipment to detect the wreckage about 2km from where the tail of plane was located last weekend.
A statement on his page read: "The wreckage with wings was about 26m long. I asked SLC Chow Khim Chong to convey my thanks and appreciation to his crew. I'm sure Singaporeans are proud of them for their hard work."
So far 50 bodies have been recovered from the sea.
Families feared the search would be downscaled following the discovery of the plane's two flight recorders, which are expected to reveal details surrounding the cause of the crash on 28 December.
"We understand if the search becomes smaller ... but the bodies have to be found," said Frangky Chandry, whose younger brother was on the plane.
"We want to bury our family. That's what we want."
Earlier in the day the official co-ordinating the search, SB Supriyadi, said moving the fuselage might prove too difficult for the authorities.
"If it's too heavy, we may then swim into the fuselage and pull out the bodies one by one before lifting it," said Supriyadi.