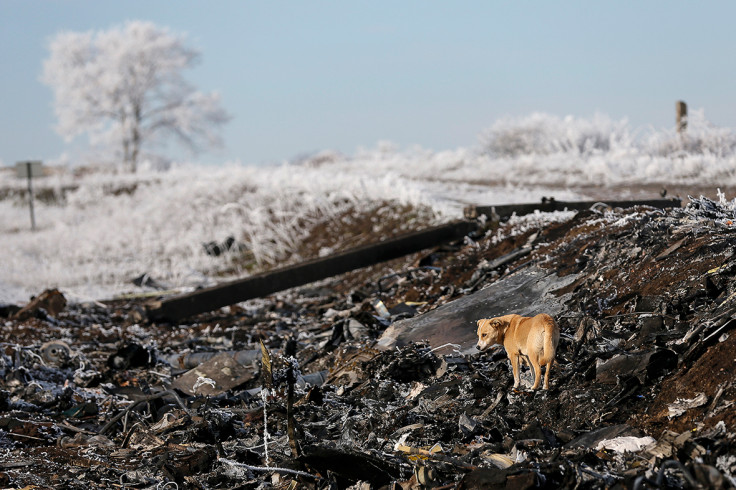 It feels like 2014 has been one of the worst years ever for air disasters with several major incidents seizing the news agenda.
First of all in March, Malaysia Airlines flight MH370 from Singapore to China went missing without a trace somewhere over the Indian Ocean. There were 239 people on board. It still hasn't been found.
Then another Malaysia Airlines flight, this time MH17, met with disaster over Ukraine as it flew from Holland to Malaysia. It was shot down by armed pro-Russian rebels in the war-torn east of the country. All 298 people on board were killed.
Later that same month, Air Algerie flight AH5017 crashed in Mali leaving no survivors from the 116 people on board. It was blamed on bad weather.
Now, just after Christmas, AirAsia flight QZ8501 has disappeared from the radar amid severe weather over the Java Sea with 162 people on board.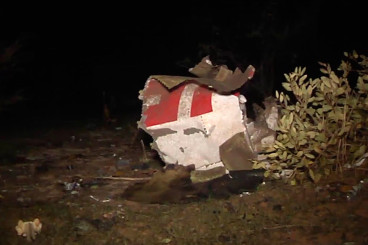 The human cost of these tragedies and others this year shouldn't be underestimated. But there were only 111 crashes out of 37.4 million commercial flights during the whole of 2014, according to the Bureau of Aircraft Accidents (BAA). That's a rate of 0.0003%.
It is the lowest number of annual crashes since 1927, when there were also 111 incidents – though far fewer flights.
There has been a spike in the number of air crash fatalities. The previous year saw the lowest since 1937 at 459 deaths. But there were 1,320 in 2014.
Two things should be considered here. The first is that this figure can fluctuate wildly depending on the number of passengers on the planes which crash. And the second is that this is still a minuscule rate when compared against the number of passengers in the year.
There were 2.97 billion commercial passengers in 2014, according to the BAA. That puts the crash fatality rate at 0.00004%.
"It will probably come as a surprise to most people, but really it was a very safe year," Paul Hayes, director of safety at aviation consultancy Ascend, told the Wall Street Journal.
In the modern age of social media and 24 hour news, we are fed with a rolling moment-by-moment narrative of aftermath photos and videos, personal stories of victims and their grieving families, the search for wreckage and detailed breakdowns of the hows and whys of air crashes.
And there's something particularly human and harrowing in imagining the final terrified moments of those on doomed flights, who have time to think about their deaths just moments before they happen.
But further advances in aviation technology, safety procedures and scientific understanding mean flying can only ever get safer, despite how high-profile air disasters and the media frenzy around them make us feel.