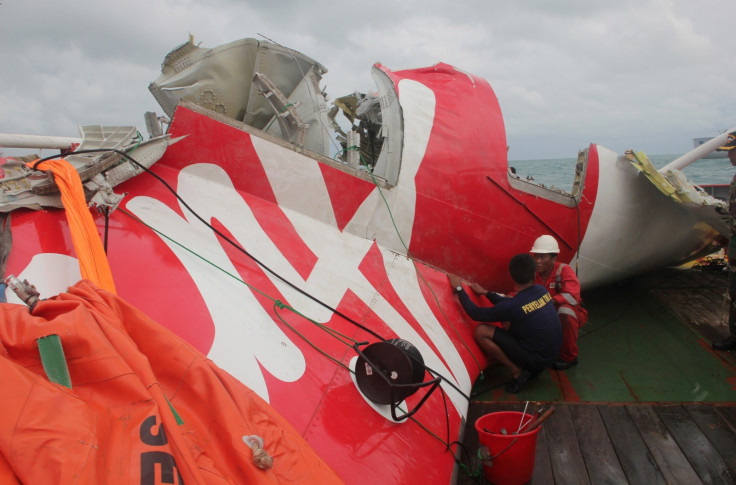 The Indonesian military has called off search and rescue efforts to trace the remaining bodies of the AirAsia flight which crashed into the Java Sea because of treacherous sea conditions.
Speaking at the search base in Pangkalan Bun, Rear Admiral Widodo, head of the navy's western fleet, said: "We apologise to the families of the victims. We tried our best to look for the missing victims."
He said the multinational operation had lasted for 30 days but days of rough weather and poor underwater conditions had hampered divers' capacity to find the victims.
Crews also failed to lift the fuselage of the Airbus A320-200, which was believed to have the remaining bodies. In total 162 people lost their lives on 28 December.
Military spokesman Fuad Basya said that the plane was "destroyed".
"It was soaked in sea water for a while so when we lifted it, it was torn apart," he said. "We can no longer find any more bodies."
So far seventy bodies have been recovered from the sea.
The civilian National Search and Rescue Agency said it may continue the search for bodies. But said it will be difficult without the military's large vessels and recovery equipment.
"Perhaps we will do regular operations with help from fishermen and communities near the coast to find other victims," Tatang Zaenuddin, the agency's deputy of operations, told Reuters.
Imam Sampurno, who lost four relatives on the flight, none of whom has been found, said she felt powerless following the navy's decision.
"We can only hope they will continue to search, but if it's stopped there is nothing I can do about it. I am resigned to it," he said
The plane's cockpit voice and flight recorders have been found. The cockpit recorders have been partly transcribed, which allowed investigators to rule out foul play as a factor behind the plane's crash.
It is believed the pilot ascended too fast for a commercial aircraft when it crashed into the sea. It was travelling at a speed of 6,000ft (1,828m) per minute.
A preliminary report into the crash is due to be sent to the the International Civil Aviation Organisation (ICAO) this week. It will reportedly include information like the number of passengers but detailed analysis of the flight recorders will not be included.