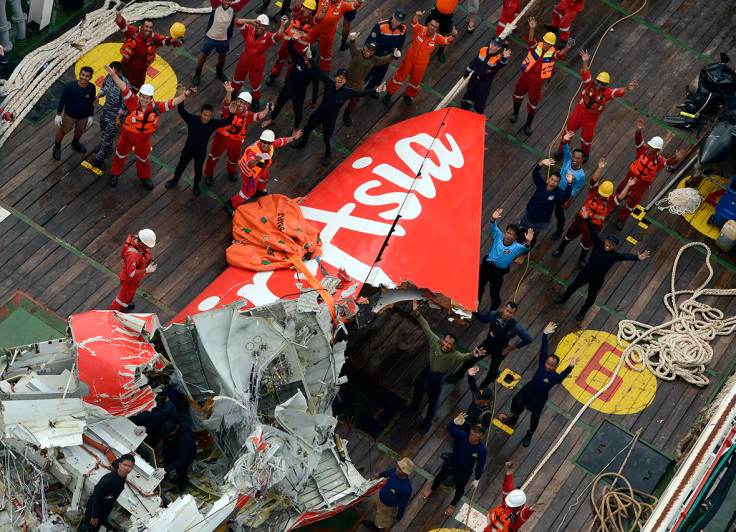 AirAsia flight QZ8501 exploded when it crashed in to the Java Sea, salvage experts have said.
The plane broke up into pieces upon impact, according to early analysis by teams piecing together what happened in the disaster.
Indonesian search and rescue spokesman SB Supriyadi said: "The cabin was pressurised and before the pressure of the cabin could be adjusted, it went down - boom. That explosion was heard in the area."
If correct, it would mean the cabin had not depressurised when it plummeted from levels normal for being in mid-air, when it plummeted to the sea.
News the AirAsia plane exploded when it hit the Java Sea came as search officials announced the crucial black box recorders had been found.
Bad weather has hampered efforts to recover the bodies of 162 people who were on board the plane. So far, 48 have been located, with the search continuing.
Black box recorders could reveal the full story of what happened to the AirAsia flight. No Mayday call was sent by the pilots when the tragedy began to unfold.