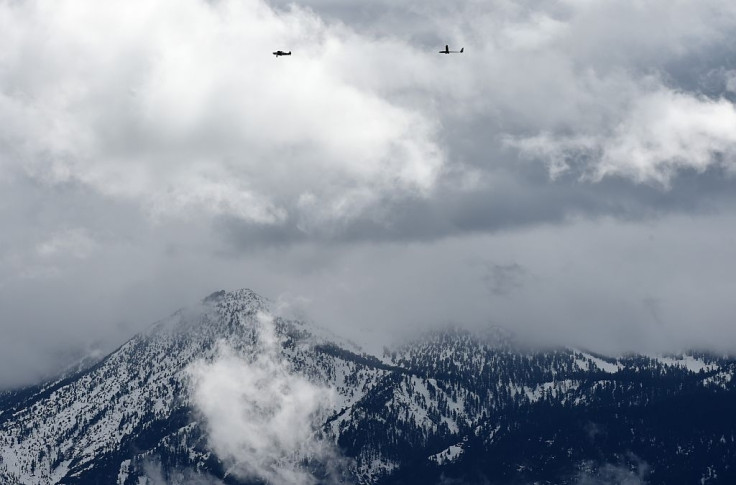 The Perlan Project and Airbus have broken the ultimate record for engineless flight with the Perlan 2 glider. The glider, which uses air currents to fly high in the air, soared up to a whopping 52,172ft, surpassing the previous best – 50,727ft – recorded by Perlan 1 more than a decade ago.
Perlan 2's impressive and historic flight came with the help of a weather phenomenon called stratospheric mountain waves, or those air currents that go so high in some areas they reach the stratosphere.
"Mountain waves form when winds of at least 15 knots cross over a mountain range perpendicularly and the atmosphere is stable," according to the Perlan website. "A glider uses the upward moving part of this wave system to climb."
The phenomenon is seen only a few times in a year, so choosing the right place and the right time was critical for the Perlan team. But they did it by flying Perlan 2 from Comandante Armando Tola International Airport which sits at an elevation of 669ft in El Calafate, Argentina.
Moving ahead, the Perlan project wants to introduce a bunch of enhancements for taking its glider even higher. Although its main goal is to "fly an engineless glider to the edge of space", which would be around 90,000ft – the record flight altitude for any winged aircraft with or without an engine.
"We will continue to strive for even higher altitudes, and to continue our scientific experiments to explore the mysteries of the stratosphere," said Ed Warnock, CEO of The Perlan Project, in a statement. "We've made history, but the learning has just begun."
Flying at such an altitude would also mean researchers could get some really useful data for studying climate change and several other environment-related factors.
"Perlan's outstanding aviation success is the result of bold thinking," said Airbus CEO Tom Enders. "It's this kind of thinking that is the cornerstone of our vision for the future of Airbus, which we hope will inspire a new generation of aerospace explorers and innovators."