Five of the world's major long-haul airlines will interview their passengers flying towards a US destination as part of a new security screening process that will affect approximately 2,100 flights a day.
Lufthansa, Emirates, Cathay Pacific, Air France and EgyptAir all said they would implement the new measures from Thursday (26 October), although each of them gave a different description of how the process will be carried out.
US officials have given airlines a 120-day deadline to implement the new rules, which cover a much broader spectrum than a previous ban on laptop in cabin bags imposed by the Donald Trump administration.
The controversial measure was introduced in March, when laptops and large electronic devices were banned on flights to and from 10 cities in Muslim-majority countries to America by the US Department of Homeland Security (DHS).
The ban on laptops in cabin bags was lifted in July but a ban aimed at temporarily halting entry to the US for citizens of Iran, Libya, Somalia, Sudan, Syria and Yemen forced Emirates to cuts its flights to the US by 20%.
The new measures, instead, applies to both US and foreign nationals flying to the US, regardless of the airline.
"The security measures affect all individuals, international passengers and U.S. citizens, traveling to the United States from a last point of departure international location," Lisa Farbstein, a spokeswoman for the US Transportation Security Administration was quoted as saying by NBC.
"These new measures will impact all flights from airports that serve as last points of departure locations to the United States."
Nevertheless, the new directive caused confusion among airlines, with some carriers suggesting their screening process would continue as normal, while others offered a different interpretation of how the system would be implemented.
Emirates, the world's largest long-haul airline, said it would conduct "pre-screening interviews" at its check-in counters for passengers flying out of Dubai and at boarding gates for transit and transfer passengers.
"These measures will work in complement with the current additional screening measures conducted at the boarding gate," it said in a statement, in which it urged passengers to allow more time for check-in and boarding.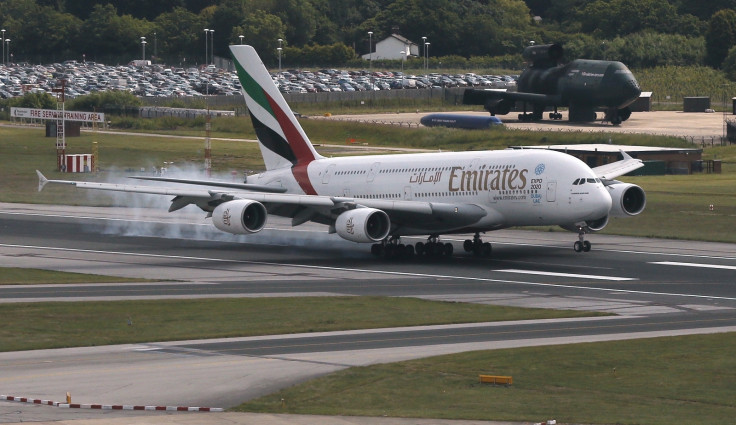 Air France, meanwhile, said the new screening process will consist in "100% of passengers" being handed a questionnaire. The measure will be introduced at Paris Orly Airport on Thursday and at Paris Charles de Gaulle Airport next week.
Lufthansa, Europe's largest airline, said in a statement that "in addition to the controls of electronic devices already introduced, travelers to the USA might now also face short interviews at check-in, at document check or at their gate."
Cathay Pacific said it had suspended the self-drop baggage facility and that passengers will face a short interview before boarding, while EgyptAir warned passengers and their luggage will be subject to a more thorough search and interviews.
Royal Jordanian, meanwhile, has been given until January to implement a new screening process, which it confirmed will consist of a questionnaire handed out to passengers.
Among the major US airlines, Delta said it had advised passengers to arrive to US airports at least three hours before departure, while American Airlines and United Airlines are yet to make a public statement on the matter.