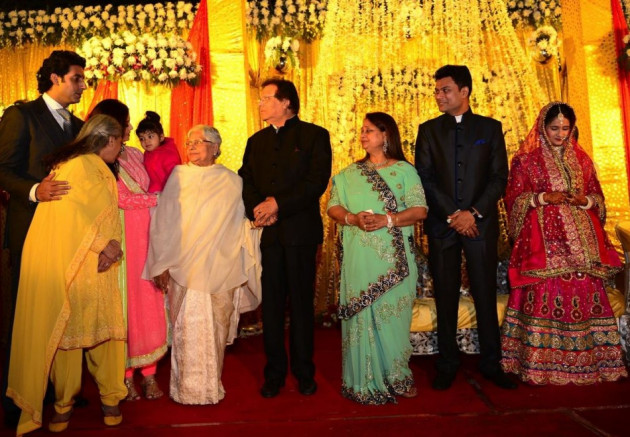 Bollywood diva Aishwarya Rai Bachchan has been spotted attending a family wedding in the northern Indian state of Madhya Pradesh.
The 40-year-old former Miss World, who has been slowly recovering her pre-pregnancy weight, looked ravishing in a bright pink anarkali (Indian traditional clothing).
For the wedding, Aishwarya Rai was accompanied by her daughter Aaradhya, husband Abhishek Bachchan and parents-in-law Amitabh Bachchan and Jaya Bachchan.
"Back in Bhopal for family wedding .. Jaya's sister's son .. lovely to be in pleasant, peaceful environs," Amitabh tweeted, adding, "Weddings are always such a great joy to be with all the relatives .. the rituals .. the traditions .. Wedding season prime now !! Wedding norms so ritualistically formulated over hundreds of years ..but at the end of it all, it's just one word over another."
This should cool down reports of turmoil at the Bachchan family home, which stated that the Pink Panther actress supposedly wanted to move out.
Meanwhile, Aishwarya might make a comeback soon, with none other than Abhishek. Last month, the actress told NDTV during an interview that filmmaker Farah Khan had approached her for Happy New Year which she refused since she would be paired with Shah Rukh Khan.
"Yes, I was approached for the film but I wasn't working opposite Abhishek in it, and it really wouldn't work out that way, so things didn't fall into place but soon, will be back soon," Aishwarya said.