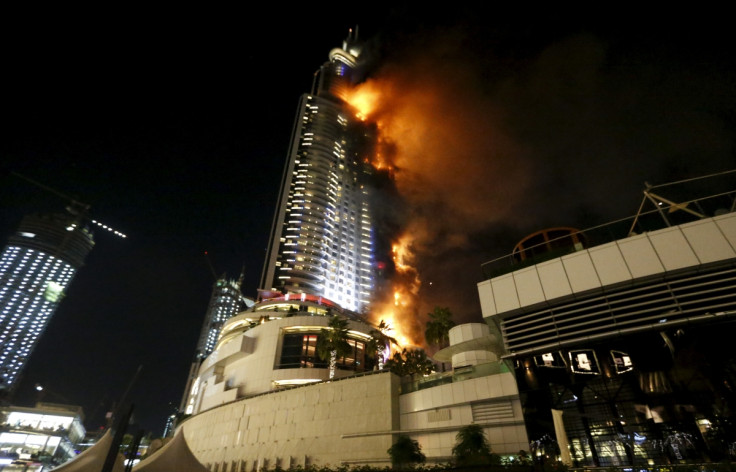 A fire that engulfed a five-star hotel in Dubai hours before the New Year's celebrations was caused by an electrical fault, police have said. Officials ruled out any criminal involvement in the inferno that ripped through The Address Downtown Hotel, causing extensive damage to the skyscraper and leaving 16 people with minor injuries.
"It was an accident due to an electrical short circuit," Dubai police chief Khamis al-Muzainah told reporters today (20 January 2016). "No one was arrested. There is no suspicion of a crime. There was no negligence."
Photographs taken by police after the fire showed exposed wiring between two apartments on the 14th and 15th floor of the 63-storey building, according to The National.
---
Dubai Address Downtown Hotel fire: Dramatic images of towering inferno on New Year's Eve
---
The fire broke out as thousands of revellers gathered nearby to watch the fireworks display from the Burj Khalifa, the world's tallest building. Footage showed flames engulfing one side of the building as it was evacuated. Concerns had been raised over whether cladding reported to have been on the outside of the hotel may have helped fuel the fire.